One of the biggest ironies of Danish politics is that the country's leading right-wing party, Venstre, translates as 'Left'.
But maybe there is a good reason, as nothing is 'left' to the imagination in a new exhibition opening today at the Danish Parliament in the office of Kim Valentin, a Venstre MP elected last year. 
READ MORE: Return of the naturist: Why liking your body shouldn't be a crime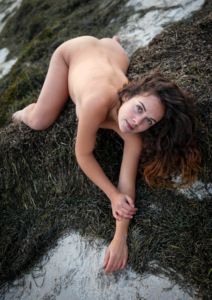 According to its creator Mathilde Grafström, it could very well be the first time in history that nude photos will have been exhibited within the walls of Christiansborg.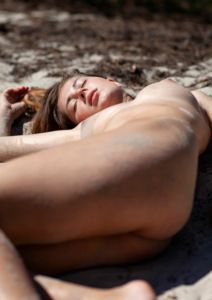 Haarder when he was minister
Grafström is well known for her nude photo exhibitions, which as part of 'Female Beauty: The Project' seek to empower the many women who let their self-image compromise their happiness. 
A major display in the middle of Strøget in 2016 had the backing of another Venstre politician, the then minister of culture, Bertel Haarder. 
The display at Christiansborg encompasses 10 "female beauty" photographs and five nature pictures, and the exhibition will be open until the spring of 2021.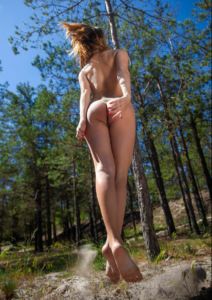 A huge honour
"It is a huge honour to be allowed to exhibit behind the distinguished walls at Christiansborg," said Grafström.
"I hope it can create new awareness about the importance of loving the body and accepting the unknown and the naked form. I want to say thank you to Kim for his great support for my art project."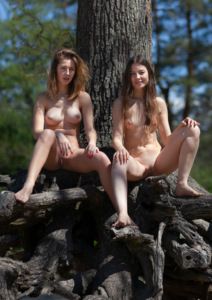 ---
Series about Kim Wall's murder a great success, concur most critics
'Efterforskningen' ('The Investigation'), the miniseries about the murder of journalist Kim Wall, has won the critics over following its opening episode on September 28 on TV2. The series reunites two of the main stars of 'Borgen', Pilou Asbæk and Tobias Lindholm. Initially, Wall's family had been against the series, but the show has been careful not to mention the name of Wall's narcissistic murderer in case he enjoys the attention. Malling is highly praised for his performance as the chief investigator, with Politiken, BT, Ekstra Bladet and Kristeligt Dagblad all giving the series five out of six stars. According to Politiken, it is a "quietly stated masterpiece". Whilst director Tobias Lindholm, best known as the screenwriter of 'Jagten' and more recently 'Druk', has also been lauded for his efforts. Nevertheless, Berlingske and Jyllands-Posten both gave it three stars, warning that it is a bit boring.
When it rains, it pours, as Netflix returns for new horror series
Following the success of 'The Rain', Netflix is collaborating on a new Danish series, 'Nisser'. But before you assume it's a cuddly Christmas show, think again, as it will be a horror series about bloodthirsty goblins. It is good timing for producer Miso Film, as its series 'The Rain' is currently airing its third and final season. Production recently began just outside Copenhagen, and most of the action will take place on a remote Danish island.
DJ star to join 'X Factor team as youngest ever judge
'X Factor' has confirmed that the DJ-producer Martin Jensen will become its youngest ever judge when the series returns in 2021, with Thomas Blachman and Oh Land again resuming their duties. The rapper Ankerstjerne has departed the show. Jensen, 29, sprang to fame with his track 'Solo Dance' in 2016. This season, the third on TV2 since its switch from DR1, will be its 14th overall. It is scheduled to return in January.
This could be exactly the time to die, warns cinemas head
Lars Werge, the head of cinema association Danske Biografer, is distraught that the new 007 film 'No Time to Die' has been postponed again – this time until April 2021. "There were very high expectations that the Bond film could sell many hundreds of thousands of tickets. And that's what we need right now – to sell a lot of tickets, he told DR. Several other big films, including 'Dune', 'Black Widow', 'Wonder Woman 1984', have also recently been postponed.
Not long after letting one go, Berlingske Media picks up another
Berlingske Media has acquired the company behind Radio Loud, which last year won the tender for a new DAB channel. Previously the main shareholder in Radio24syv, Berlingske Media withdrew last year after the new DAB channel was put out to tender. Apparently Radio Loud is most inclined towards young listeners and podcasts. From November 1, Berlingske Media will officially own a 40 percent stake in the company.
Tivoli swimming in pumpkins ahead of tomorrow's big launch
Tivoli is busy preparing for its Halloween season, which starts tomorrow. It received an order of 20,000 pumpkins at the beginning of the week and has also been busy preparing 'Kirkegaarden', a new area by the lake with a spooky cemetery theme. Saturday will include the annually-held Giant Pumpkin Championship, of which the all-time record is 589.4 kilos. The Halloween season will continue until November 1.