The pallete was invented in autumn. Shades of brown and grey – is there anything more beautiful that golden leaves on a windswept day?
Well, perhaps Italy's beautiful landscapes following the course of the Liri river all the way back to its source on the slopes of the Abruzzi Apennines. It's all there in the Hirschsprung Collection!
For more inspiration from the museums, visit Copenhagen Museums & Attraction at cphmuseums.com
Stormy but windless
And don't forget the flowing, poetic drawings by the French sculptor Auguste Rodin, and the colourful, expressive and often humorous paintings by the famous Danish artist Storm P.
So don't fall into the couch this autumn! Immerse yourself in some of the best national and international art while escaping this country's cold and merciless winds.
Temperamental by nature
ends Jan 8, open Tue-Sun 11:00-18:00, until 22:00 on Wed, closed Mon; Glyptoteket, Dantes Plads 7, Cph K; 95kr, under-18s free adm; glyptoteket.dk
Théodore Rousseau (1812–67) stands among the great figures of mid-19th century French painting, and this autumn's major special exhibition at the Glyptoteket showcases Rousseau's richly varied life's work, in which landscape painting became fertile soil for wild innovation.
Encounter nature at its most dramatic in Rousseau's capricious landscapes – an array of natural phenomena and ever -changing lights that turn the mere observation of nature into scenes from the artist's own unruly temperament.
Unruly Nature is the very first large-scale presentation of Rousseau in Scandinavia – and the first of its kind in Europe since 1967.

With wit and wisdom
ends March 12, open Tue-Fri 11:00-20:00, Sat-Sun 11:00-17:00, closed Mon; Nivaagaards Malerisamling, Gammel Strandvej 2, Nivå; 80kr, concessions available; nivaagaard.dk
Robert Storm Petersen is an essential part of Denmark's cultural heritage. An astonishingly productive artist who reached a rare level of acclaim and popularity in his time, he is primarily known for his many cartoon drawings and political satires.
Less famous are his watercolour and oil paintings. He painted figuratively as well as abstractly, social-realistically and naturalistically, on paper and on canvas. Storm P was a versatile and multi-talented painter and an important figure in Danish art history.
In order to raise awareness of his work as a painter, Nivaagaard's Collection in collaboration with the Storm P Museum presents the exhibition Humsti Bumsti: Storm P and the paintings, an extensive presentation of Storm P's paintings.
For more inspiration from the museums, visit Copenhagen Museums & Attraction at cphmuseums.com
Fleeting Moments
ends Jan 15, open Tue-Sun 11:00-17:00, until 20:00 on Wed, closed Mon; National Gallery of Denmark, Sølvgade 48-50, Cph K; 110kr, under-18s free adm; smk.dk
If you can't seem to get enough of the great French masters of art, you simply have to go to the National Gallery of Denmark this season. Here the exhibition Fleeting moments – Drawings by Auguste Rodin presents some of the rare drawings by the French artist August Rodin (1840–1917).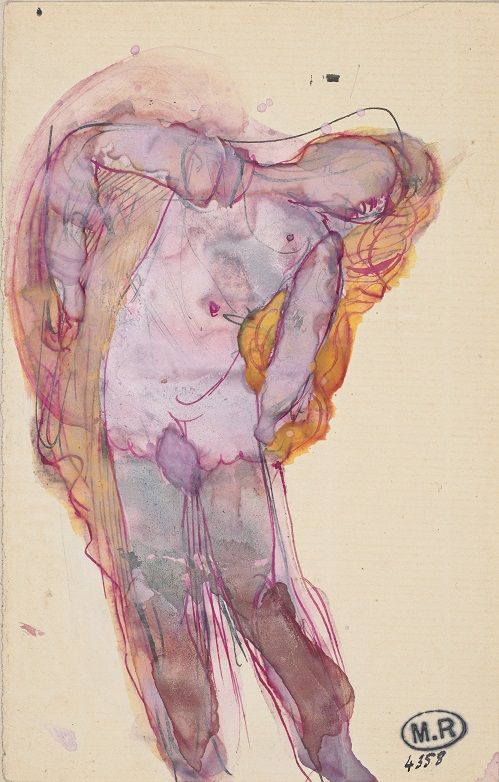 Rodin is without a doubt best known for his dramatic, pathos-filled sculptures, which he created from the mid-19th century onwards.
Nevertheless Rodin was also a draughtsman. "My drawings are the key to my work," he once stated. They enabled him to experiment more freely with the human form. Consequently, the sketches work in their own right as expressions of emotions, desires and vitality flowing through the portrayed bodies.
When in Rome
ends Jan 29, open Tue-Sun 11:00-16;00, closed Mon; Hirschsprung Collection, Stockholmsgade 20, Cph Ø; 95kr, concessions available; hirschsprung.dk
As the dark mornings and long winter evenings creep in, the need for light is all-consuming, which might explain why the Hirschsprung Collection has chosen this time of year to present In the light of Italy, a large-scale exhibition of the Danish-Norwegian artist community formed in the southern European country in the early 1880s.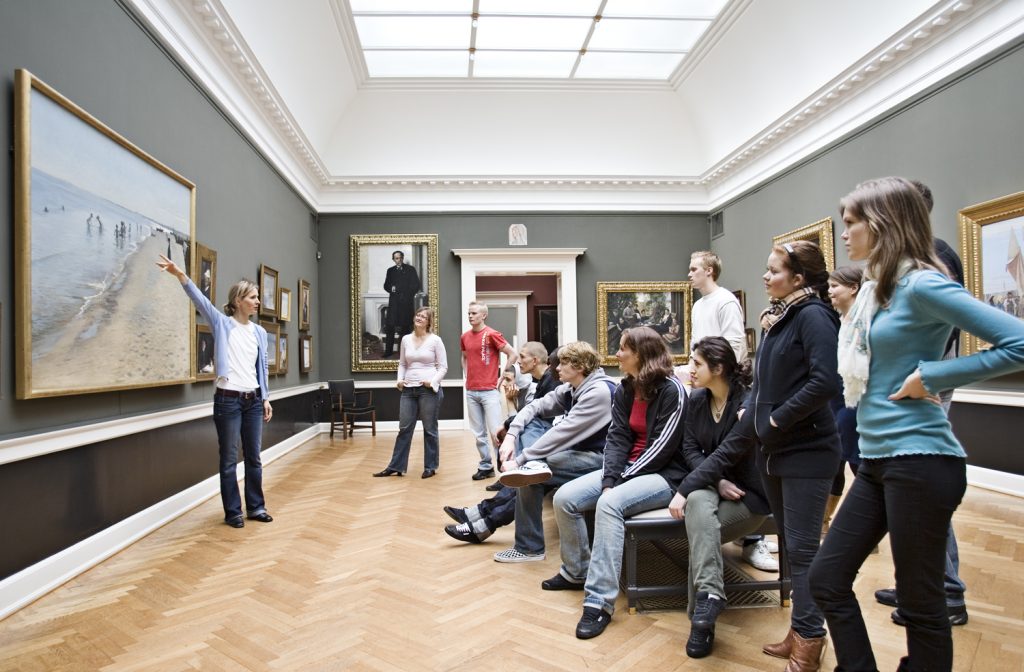 This Scandinavian group of painters became particularly fascinated with depicting the more realistic aspects of everyday life as well as the changing lights and moods of the Italian landscape. While influenced by French Impressionism and the lights of Italy, the artists introduced a variation of colour in their tranquil Nordic painting.
Join the scenic journey to Rome, to the town of Sora set in the beautiful landscapes by the river Liri, up into the mountain of Abruzzi Apennines dotted with olive trees and onwards along winding roads to the charming marketplace in Civita d'Antino.
This exhibition sheds new light on an important period in Scandinavian art history, including many works that have not previously been on public display.
For more inspiration from the museums, visit Copenhagen Museums & Attraction at cphmuseums.com