If you're looking for fun, frivolity and festivities for all the family, then head to Churchillparken on Saturday 26 August for the Saint Alban's Church Summer Fête.
This annual event, which is now in its 26th year at its current location, brings a traditional English summer fête to Copenhagen every August. With everything from stalls packed with home-made treats, British goods and English-language books through to a bouncy castle, children's entertainment, music and dancing, there is something for everyone to enjoy.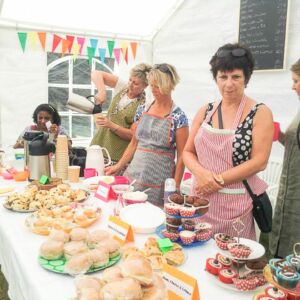 A day to remember
The priest at Saint Alban's, the Revd Darren McCallig, expects this year's event to be another day to remember.
"Last year Finney's Jazzmen brought their unique blend of jazz evergreens, blues and gospel to the fête, and I'm happy to say that they are back again by popular demand. We will also have bouncy castles, a kids' corner, the ever popular BBQ area, beer and tea tents, and all the usual stalls," he said.
"So, if you enjoy browsing in search of bargains, or picking-up some English-language books and handcrafted gifts, or stocking up on marmalades for the year, then do come along on and join us on Saturday 26 August from 10:00 to 17:00. The Summer Fête is also a great opportunity to spend time with old friends or make some new ones. All in all, it's going to be a great day with something for all the family."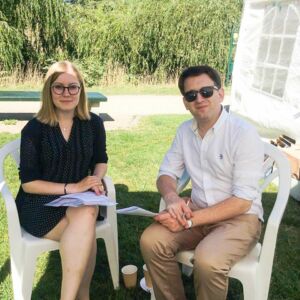 Easy to find
Saint Alban's Church is situated on Churchillparken, Langelinie, beside Gefion's Fountain. It's about half-way between the Little Mermaid and the Royal Palace of Amalienborg. The nearest train station is Østerport and the nearest Metro stop is Kongens Nytorv. Opened for worship in 1887, Saint Alban's is the only Anglican Church in Denmark.
During the summer months, the  building is open to visitors from 10:00 to 16:00, Monday to Saturday (with exceptions), and from 13:00 to 16:00 on Sundays. Services are held on Wednesdays at 10:30, with the main weekly gathering on Sunday mornings at 10:30. All are welcome. Further information on the Summer Fête and on Saint Alban's Anglican Church can be found at st-albans.dk.