Pick of the Week
The Family
DR2, March 13, 00:00
Director Rosie Jones (Triangle Wars) explores the story of a notorious Australian cult and its operations during the 1960s and 70s, but while it's an interesting tale, the Guardian felt the end result was convoluted.
Yoga teacher and cult leader Anne Hamilton-Byrne claimed to be the reincarnation of the Messiah. She adopted and raised at least 28 children and prepared them for the coming apocalypse. Her goal was to create a master race.
The children were raised to believe she was not only their mother but also Jesus Christ, and they were eerily dressed identically with dyed blonde hair cut into the same bob shape. Allegedly the kids were also beaten, starved and injected with LSD.
The documentary, based on a book by journalist Chris Johnston, was filmed over a period of four years and explores both sides of the story: of Anne's followers and also her victims. (CM)
Also New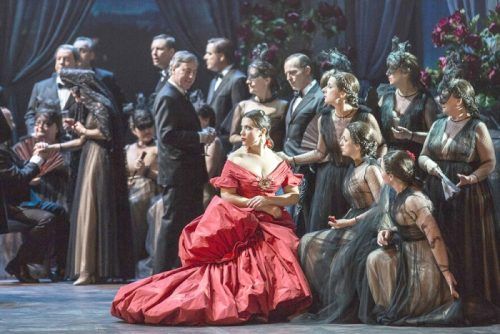 Given her father's impeccable use of music in his films – some of which was composed by her grandfather Carmine – the title Sofia Coppola's 'La Traviata' (SVT2, March 11, 19:05)  will surprise few.
Staying with the arts, Bolshoi Babylon (DR2, March 14, 20:45) investigates a horrific acid attack involving dancers.
Also acclaimed are What on Earth (DR3, March 16, 21:15) and Genius by Stephen Hawking (DR3, March 23, 20:15), but it's impossible to know whether the 2017 doc Trumped (SVT2, March 13, 22:15) is any good. After all, who can we really trust?
In the case of the Graham Norton Show T2 Trainspotting Special (DR3, March 10, 21:00), we can personally vouch that it's great fun.
And Britain's Bloodiest Dynasty: The Plantagenets (DRK, March 12, 21:00), Dog – their secret lives (DR1, March 11, 19:10), The Trouble with Mobility Scooters (DR2, March 21, 00:10) and Millionaire Party Planner (DR3, March 10, 20:10) should speak for themselves.
Elsewhere, we've got the first semi of Britain's Got Talent (Charlie, March 11, 21:15); and there's another chance to see S6 of Game of Thrones (SVT2, March 15, 22:15), classic series The Jewel in the Crown (DR1, March 19, 01:10) and spooky BBC miniseries The Turn of the Screw (DR1, March 18, 01:30). (BH)
Coming Soon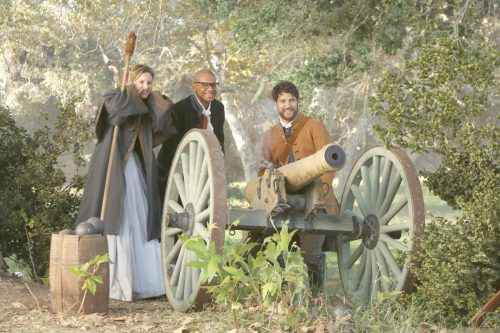 Would either of the two new time travel series making their debuts this past week McFly their way back to the future to avoid the other? Probably not, as the reviewers have them evenly matched.
FOX series Making History (73 on Metacritic), which favours visiting the 18th century, is a love across the ages yarn, while ABC series Time after Time (67) follows HG Wells as he chases Jack the Ripper in modern day New York – if it sounds familiar, it's because it's based on a 1979 film!
If only Robbie Coltrane (Hagrid) and Julie Walters (Molly Weasley) had Hermione's time-turner, they could use it to escape the events of National Treasure (83) in which Coltrane's character, a famous comedian, is on trial for rape. The Guardian found it "thoughtful, bold and accomplished".
Staying in the courtroom, The Good Fight (80), a spin-off of The Good Wife, features many of the show's characters. New to the set-up is Rose Leslie (Ygritte in Game of Thrones).
Also boasting a good cast is ABC miniseries When We Rise (67), which follows the early days of the LGBT movement. Among those on board are Mary Louise Parker (Nancy in Weeds) and Guy Pearce, who many of us best remember as Mike from Neighbours before his Hollywood adventure began with LA Confidential. (LH)
Sport of the Week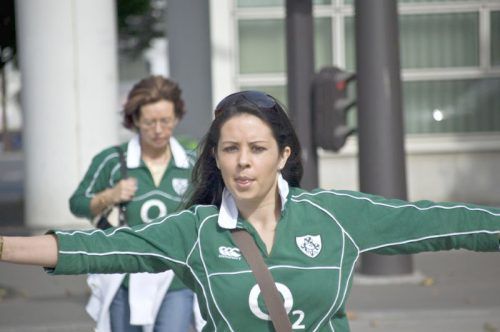 Can the Irish recover from their Paddy's Day excesses to enjoy their side beating England and win the Six Nations (TV3 Sport 1, March 18, 17:55)? Much will depend on whether they beat Wales a week earlier (TV3 Sport 2, March 11, 12:25). Would England settle for beating Germany at football (TV3 Sport 1, March 22, 20:40)? Can Leicester bounce back and knock Seville out of the CL (3+, March 14, 20:45 )? Elsewhere, the FA Cup continues on K6. (BH)
Film of the Week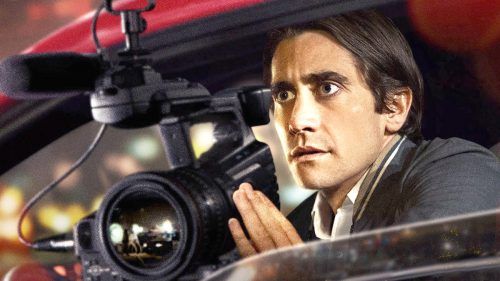 Four films take you into darkness this week. Nicely timed to salute Bill Paxton, Nightcrawler (TV3, March 12, 23:35) is a superb media satire starring a truly creepy Jake Gyllenhaal. Locke (SVT4, March 11, 00:35) sees Tom Hardy behind the wheel on a long journey into night. In Pionér (SVT1, March 18, 22:25), divers cash in on the Norwegian oil boom at the bottom of the sea. And finally, it's awfully murky in Albert Nobbs' (DRK, March 18, 23:20) trousers. (BH)