He'll see your Millennium Trilogy and raise you with HBO. Because this man likes to play with fire, and he's about to kick the hornets' nest.
Lee Elms – the British founder of Leftfield Theatre, a new addition to the English-language scene – isn't afraid to take on an establishment that he considers too stale, safe and content to languish in the sitting rooms of Alan Ayckbourn.
We've found your balls!
"The plays being shown here are too middle-class, not daring enough or exciting, and certainly falling behind other genres in the 21st century such as TV, film, music and art," contended Elms to CPH POST.
By choosing 'The Pillowman' – an edgy work by Martin McDonagh, the director and screenwriter of 'In Bruges' and 'Seven Psychopaths', which is loaded with offensive imagery and graphically violent and sexual scenes – Elms is confident his collection of raw talent can deliver the balls the Copenhagen English-language theatre scene has been sorely missing.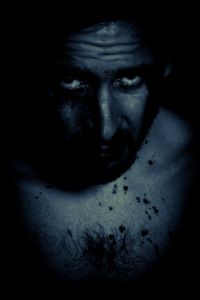 Ostracised then energised
With no prior experience of the theatre world before moving to Copenhagen in 2013, Elms' first taste was a standout role as Yorkshire fanboy Stanley in the Copenhagen Theatre Circle 2016 production of Alan Bennett's 'Kafka's Dick'.
Originally from Wakefield, he impressed many with his authentic accent, raw talent and passion. He, on the other hand, was left unimpressed by his treatment, feeling he was regarded as an outsider due to his lack of experience.
At around the same time, his Swedish partner of 10 years left him, causing Elms almost insurmountable grief that he struggled to cope with. It was in the midst of this heartbreak and rejection that it occurred to him that theatre could be his salvation.
"It could be one of the greatest adventures and achievements of my life," he realised.
A "family-like bond"
Elms' almost unnerving honesty reflects the ethos of Leftfield, a theatre group that encourages its mostly young actors to derive creative energy from their own tribulations.
Some have suffered from mental illness or addiction, while others have fled war-zones, and in Elms they have found a mentor who they can trust, collaborate with and confront their inner-demons to produce compelling art.
The result is a "family-like bond" – a unique connection that generates an immense driving force on stage.
"They are far more talented and braver than I'll ever be and are better actors than most on the scene," contended Elms.
Twisted tales, unique takes
An emerging force like Leftfield was never going to tackle the likes of Ayckbourn!
"We stage dramas, farces and experimental theatre of both original and established works," said Elms.
"Expect twisted tales and unique takes on modern life, crap jobs, sex, drugs, love, violence and murky lowlife – anything that challenges the mind and enlightens the heart."
Additionally, they utilise new technology in production and music – French composer Paul Damade's eerie compositions for the production of 'The Pillowman' will undoubtedly please 'Game of Thrones' fans.
For fellow misfits everywhere
Elms is adamant that Leftfield's plays are not aimed at regular theatre-goers.
His group of misfits want to perform to a kindred audience – what they lack in knowledge of the stage, they more than make up for with their passion for life. And it is infectious.
"A lot of underground artists are coming out of the shadows and adding to Leftfield, and this thing is growing daily," said Elms.
"Contrast that with the CTC having to advertise for actors and directors, and it goes some way to proving my point."
If theatre sounds like a world in which you don't belong, then Leftfield could be the right fit.