This is the final call. This month's Museums Corner will remind you of all the wonderful exhibitions that are about to close down.
It's not too late, but by the end of the month, it 'may' be forever.
Don't miss the subtle and understated intimacy of the National Gallery, explore your brain and body at Experimentarium City, learn about a Danish-Kenyan legend (no, not Wilson Kipketer!) at Blixen on Stage, and have your democratic voice heard at the Workers' Museum.
Democracy champions
Workers' Museum, Rømersgade 22, Cph K; ends June 5, open Mon-Sun: 10:00-16:00, Wed: 10:00-19:00; over-25s: 75kr, 18-25s/students: 55kr, under-18s: free adm; arbejdermuseet.dk
The Workers' Museum explores how young people's voices and views can be heard in Danish politics. Young people in Denmark are European champions in democracy, but a lot of them feel their opinions are not worth listening to. The exhibition YOUNG VOICES UNHEARD is developed in close collaboration with young people across the entire country. The exhibition puts this societal challenge up for debate and asks what kind of democracy young people wish to create. You have until June 5 to test your sense of hearing and try out rhetorical skills on a lectern in a soundproof space, as well as to co-create the exhibition by making your own badges, posters and banners.
Private intimacies
National Gallery of Denmark (SMK), Sølvgade 48-50, Cph K; ends May 8, open Tue-Sun 11:00-17:00; over-27s: 110kr, under-27s: 85kr; smk.dk/en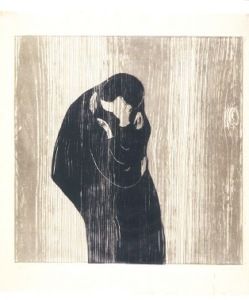 On May 8, the exhibition Closer – Intimacies in Art closes down at the National Gallery of Denmark. These beautiful artworks from 1730 to 1930 show how moods, emotions and intimacy between people are expressed in art. At the same time the exhibition looks at how portrayals of intimacy have changed over time, and how artists in the 18th century gradually began to depict the private, intimate realm instead of historic and mythological
scenes.
Experimentarium closing down
Experimentarium City, Trangravsvej 10-12, Cph K; ends May 16, open Mon-Sun 10:00-17:00; over-12s: 160 kr, under-12s: 105 kr, under-3s: free adm, student/senior: 140kr; en.experimentarium.dk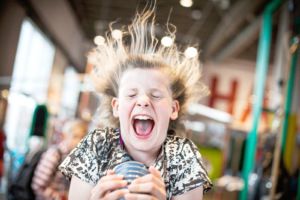 For more than two years, Papirøen housed Experimentarium while its home in Hellerup was being renovated. The new and improved Experimentarium will open in 2017, but May 16 is the last chance until then to explore, play and investigate your body, brain and science in the middle of Copenhagen. The exhibition PULSE will test your body in nine interactive experiences, while the exhibition THE BRAIN offers visitors a wide range of activities that will pull your brain out of familiar routines, shake it up, surprise it and challenge it to a vigorous mental
workout.
Fashionably Blixen
The Karen Blixen Museum, Rungsted Strandvej 111, Rungsted Kyst; ends May 29, open Tue-Sun 10:00-17:00; over-14s: 75kr, under-14s: free adm; blixen.dk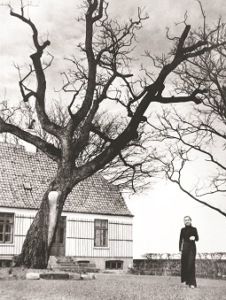 It could've been too late, but luckily the exhibition Blixen on Stage at the Karen Blixen Museum has been prolonged until May 29. So if you're into Blixen, her literature, her sense of fashion, or fashion at the beginning of the 20th century in general, this is the place to go. Blixen was quite theatrical in the way she dressed and seeing her original dresses tells a part of the story of who she was.
For more inspiration from the museums, visit Copenhagen Museums & Attractions at cphmuseums.com