The Copenhagen Theatre Circle, which is celebrating its 50th year, welcomes back one of its favourite sons, Jens Blegaa (Earnest), to helm this Jane Austen classic.
A 15-actor cast will cram themselves onto the stage for dancing, dalliance, decorum and occasional deception in this comedy of manners.
And it is no exaggeration to claim that Blegaa has pulled off a casting coup by recruiting Improv Comedy Copenhagen regulars Adrian Mackinder, Marius Lathey and Charlie Waller to play three of the key roles.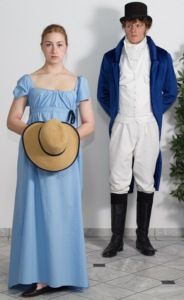 Copenhagen Drummers
April 14, 15:00 & 20:00; Bremen Teater; 295kr; lights-on.dk
Known for their spectacular shows, which combine water, pyrotechnics and other tricks of light, the band offer actual proof that you can win a TV reality show and forge yourselves a career. They haven't looked back since winning Danmark har talent in 2010.
The Garden
April 24; Huset-KBH; 140kr
The eccentric neo-punk twins from Orange County will come to Copenhagen to play their stylish West Coast tunes. This will be the third time the group have returned to the city since 2017. Like the name suggests, their new genre of 'vada vada' music will grow on you.