SHORT TIME TOGETHER
Nov 1-14; Gamle Scene, Kongens Nytorv 9, Cph K; 75-595kr; kglteater.dk
Three pieces by different choreographers synthesise into Short Time Together. Paul Lightfoot and Sol Léon from the Nederland Dans Theater bring the unpredictability and humour that's characterised them for over 50 ballets.
Idan Sharabi joins from the Israeli Opera House and The Israeli Ballet having won the Copenhagen International Choreography Award in 2012, this is his return to a city he knows well.
And death and legacy are explored by Slovak sensation Natalia Horecna in a piece that encourages memories to flourish and strives for originality. (JM)
---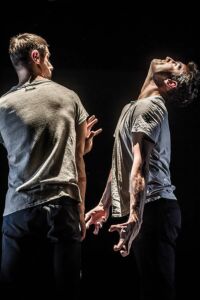 M.E.N
Nov 6-7; Dansehallerne, Pasteursvej 20, Cph V; 55-125kr; dansehallerne.dk

Contemporary dance meets wolfpack comedy in this revealing and passionate exploration of what it is to be male. Bosnian-born dancer, composer and choreographer Edhem Jesenković uses his intimate familiarity with rhythm and pace in his depiction of 'modern man' as part of a four man ensemble.
Part fragile, part macho and part humourous, M.E.N digs deep into masculinity with an ironic, knowing touch – its power heightened by the conflicted and athletic performances.
Supported by the arts foundation Aerowaves, M.E.N's dynamic and intense boundary-breaking style finds modern man at its heart. (JM)
---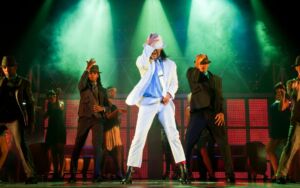 Thriller the Musical
Nov 5, 20:00; Falconer Salen, Falconer Alle 9, Frederiksberg; 220-495kr, billeten.dk

Already six years old in London's West End, this musical celebrates the Jacko of all ages: from his blossoming 'ABC' years with his brothers to the world superstar days following Thriller and the wacko years that ensued. (BH)