Topsy-Turvy Tales
Sep 30-Oct 8, Tue-Fri 20:00; Sat & Sun 17:00; Krudttønden, Cph Ø; 140kr, ctcircle.dk
Serving up a double-whammy, the CTC continues to utilise the neverending conveyor belt of fresh talent arriving on these shores.
Micah Epstein, who delighted audiences as Oscar in The Odd Couple in 2013, brings us Christopher Durang's The Actor's Nightmare, a one-act gem in which an actor finds himself minutes away from a performance for which he knows neither the lines nor the plot.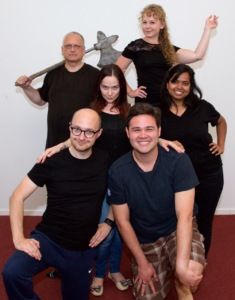 #Wonderland, meanwhile, is an original play written by its co-directors Seraina Nett and Sara Juntunen with the help of the cast. Inspired by the various Alice adventures, it wowed audiences at the 2016 CTC Fringe Festival.