Last year's Copenhagen Conker Championship (CCC) was over shadowed by 'Conker Gate', when it was discovered that the winner had been playing upside down the whole time (the conker was upside down, not the player).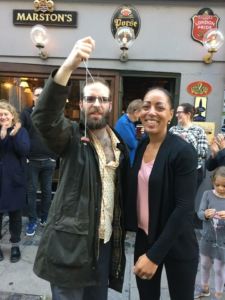 The final was therefore conceded to Tasha 'Blue Arm' Kapijimpanga (second right, on the right).
Meanwhile, stern words were had with the CCC committee and judge to ensure this never happens again.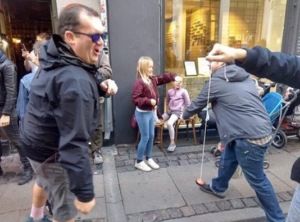 This year's games, again at Charlie's Bar on Pilestræde, were a triumph. People have obviously been training hard throughout the off-season (what with I can only imagine).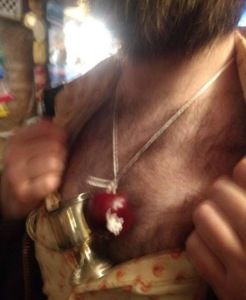 The final was a tense, seemingly three-hour long match in which Liam 'Furball' Duffy (above) saw off last year's winner.
I'd like to thank the Copenhagen Post for their continued coverage of this exciting sport.
Surely it's only a matter of time until Ekstra Bladet catches on? See you all next year!