There was controversy at the third Copenhagen Conker Championship when it was discovered that the winner, Deon Bellingan of South Africa, had been playing with an upside-down conker.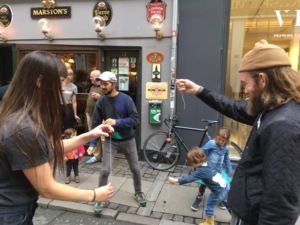 The title was therefore awarded to Tasha Buus-Kamijimpanga of Denmark, whose strong-armed approach won her many fans.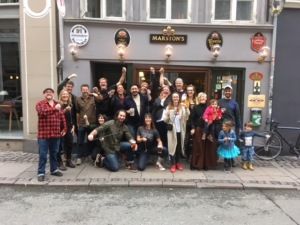 For Jon Nunn (lumberjack, left), the organiser and judge, there could be no complaints about the weather, turnout and backdrop provided by Charlie's Bar on Pilestræde in the city centre.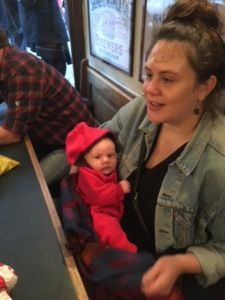 "For me personally it was a very special tournament as it was the first time I introduced my seven-week-old daughter Lucy [pictured centre right with her mother Veronica] to the game," Nunn told CPH POST.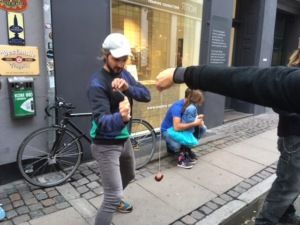 "Of course, she was wearing full protective body armour as per rule 48 article 9 subsection E of the CCC rule book."