"This is not the droid we are looking for …"
Last weekend, the National Museum turned into a paradise for all Star Wars fans, whether they were kids, adults, professional game players and amateurs.
A stormtrooper and a Jedi decided to call a truce and welcomed the visitors together at the gate.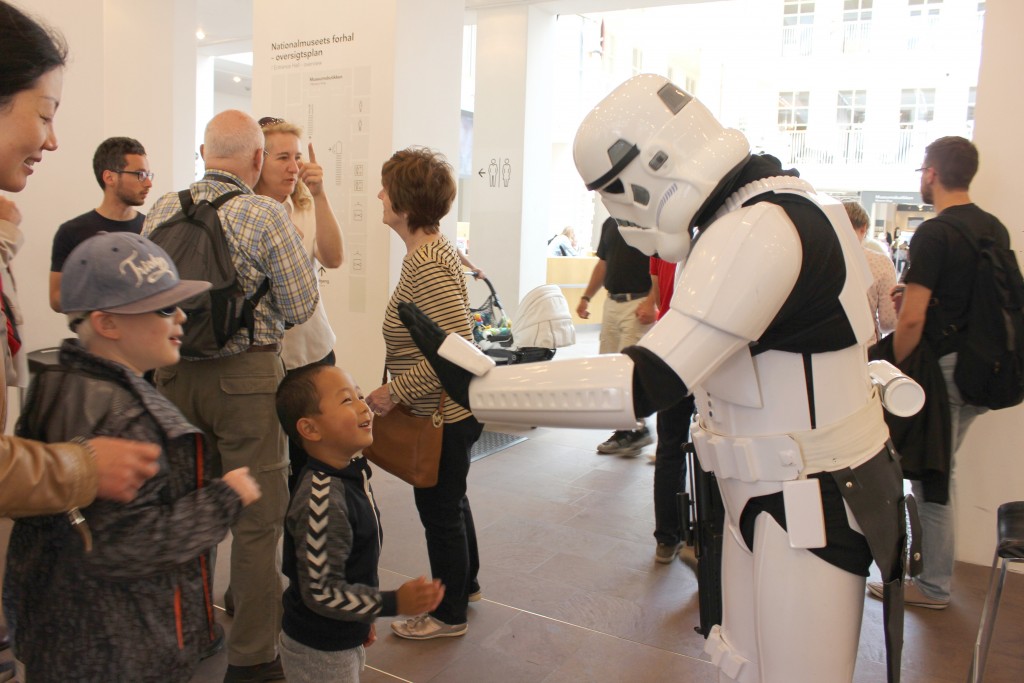 But we all know the ceasefire is temporary. Hurry to the armory on the first floor and build yourself a lightsaber! Ensure it is not heavier than what you can bear though.
The war just broke out! Lucas (left) and Marcus (right) had their weapons ready. Great! If not, try to get a stormtrooper's gun.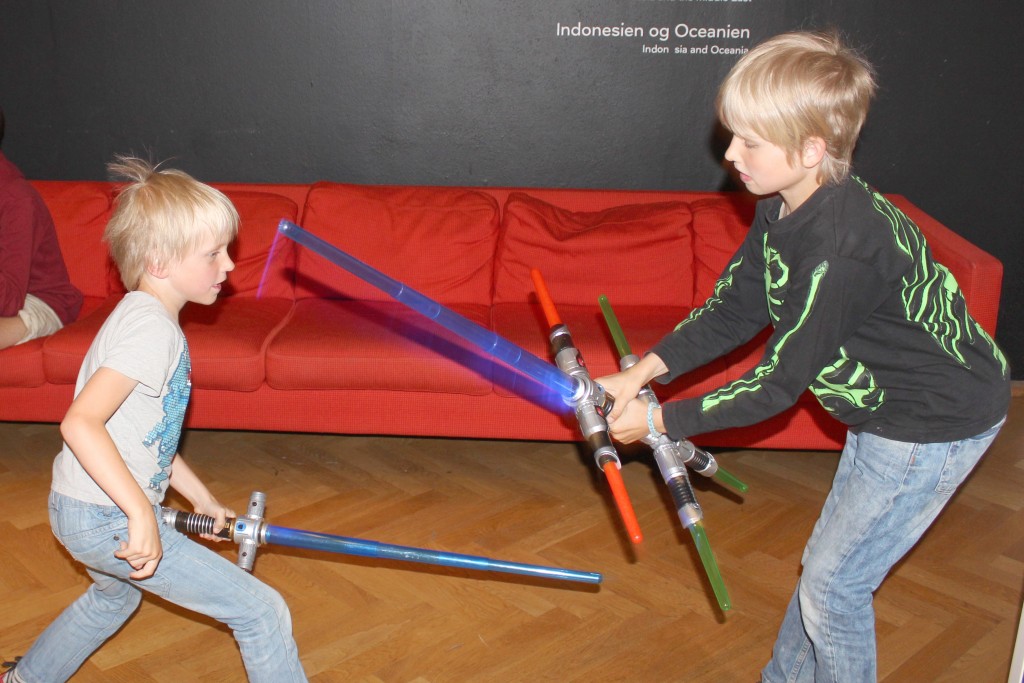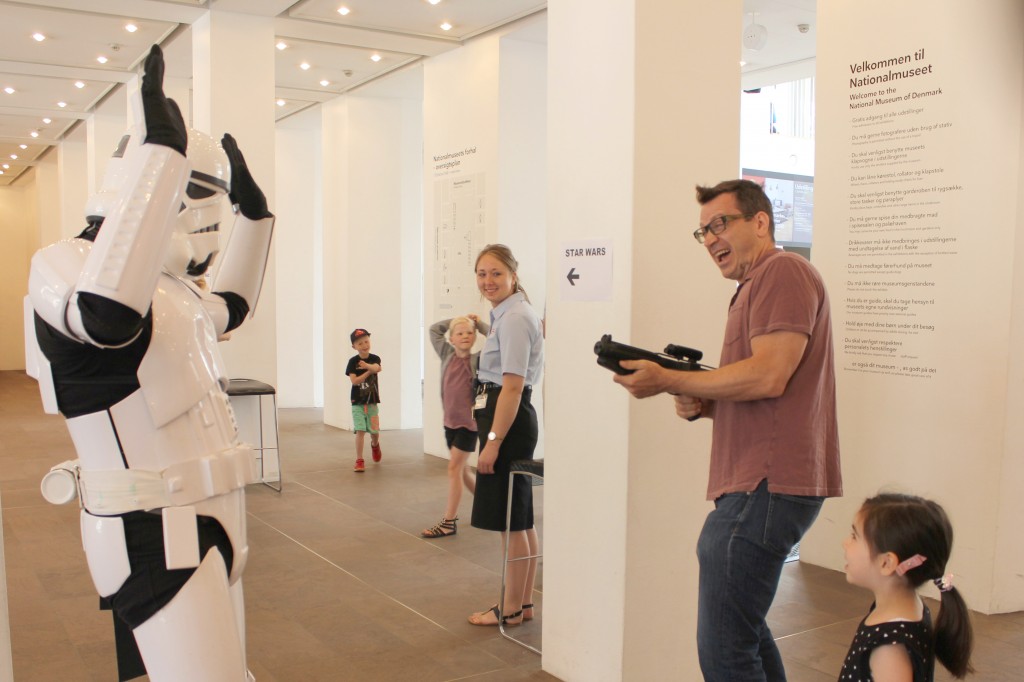 After fierce battles, you may enjoy sitting down peacefully and have some games.
Some 152 competitors took part in the X-Wing System Open Series, flying their miniature starships into battle. There were six rounds each day, with each round lasting one and a half hours, which isn't far off the length of one of the movies.
The Copenhagen victor will compete with the winners from the other seven tournaments this July at the Star Wars Celebration in London.