Everyone loves a rooftop – especially when flowing wine and summer sun is involved. In Denmark, the latter may be something of a rarity, but you'll be hard-pressed finding that stopping anyone. When Rossopomodoro first opened smack bang on the top of Illum's illustrious rooftop, Instagram hysteria hit a whole new high. The gastronomic newcomer took Copenhagen's social media feeds by storm, with every blogger and her dog seemingly paying it a visit.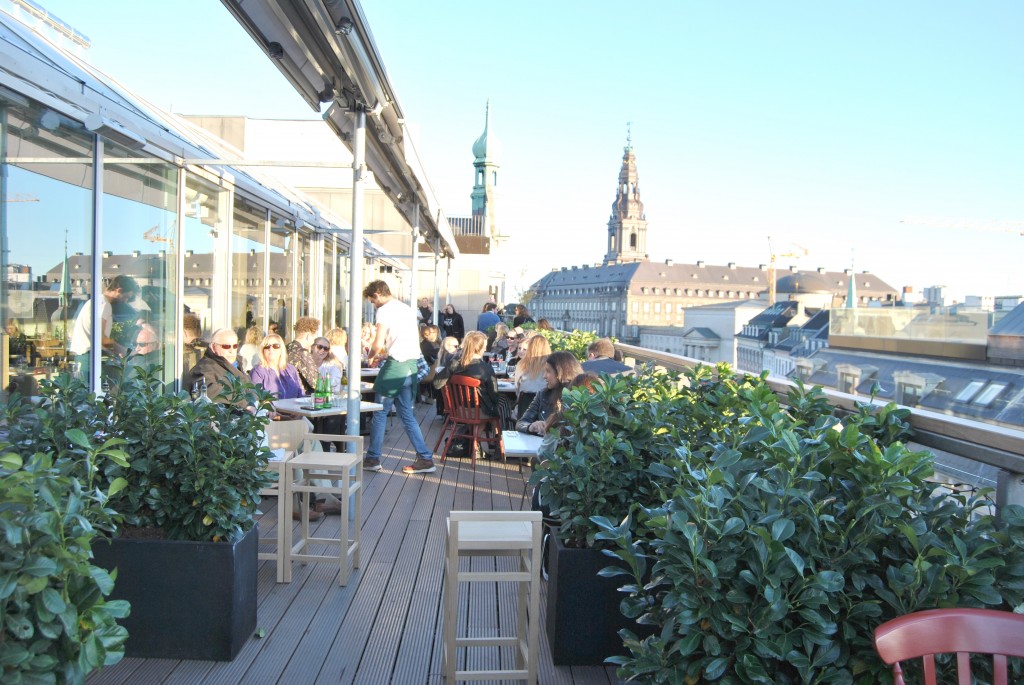 Neapolitan roots
Fresh out of Naples in southern Italy, Rossopomodoro champions its Neapolitan roots right down to the very core. The menu is undeniably authentic, with fresh, seasonal ingredients and an unending selection of cheeses I'm unable to pronounce. It has all the regulars (pizza, pasta, a long list of wines worth guzzling) with that little hint of authenticity that only comes from a mother's own kitchen.
I love pizza. Whether it's from my favourite gourmet Italian joint or a naughty late night carb-snack from the greasy kebab shop on the corner, a good old pizza never goes astray. After growing a little bored of hearing about Rossopomodoro, I decided to see what all the fuss was about. Was this really as good as Instagram was having us believe, or was this just another one of Copenhagen's elaborate marketing ploys?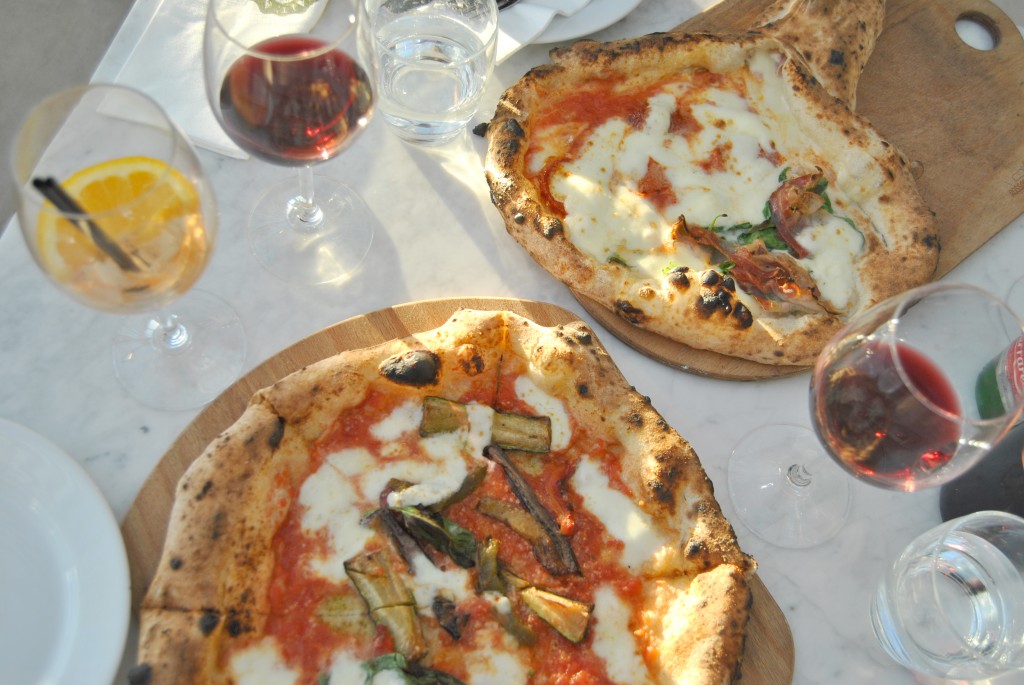 A favourite on Instagram
We chose a sunny mid-week afternoon to visit and, as a consequence, waited dutifully in line with the rest of Copenhagen. Perhaps this is because Instagram has convinced us that Rossopomodoro takes summer vibes beyond all conceivable expectations, despite the fact that it is, above all else, just an eatery on top of one of the city's busiest department stores.
We started with a glass of icy white wine and La Bufala – fresh buffalo mozzarella flown in directly from Naples – served with cherry tomato bruschetta. It was light and refreshing and prepped our stomachs amply. For our main course, we shared the Cornucopia – a pizza that sells itself on having a little bit of everything. Creamy buffalo ricotta, mozzarella, ham, Neapolitan salami, crispy pancetta and fresh spinach all grace the pizza in elegant sufficiency.
Fresh, flavoursome produce
The pizza dough deserves a special mention. A faultless soft, doughy mixture, with just the right amount of lightly crispy crust, it oozes over with melted cheeses and a delicious tomato base.
We also tucked into the Verduretta, a pizza just about spilling over with fresh, flavoursome produce: Italian cherry tomatoes, mozzarella, aubergine, squash and capsicum. Personally, I preferred the Cornucopia, but a little vegetarian side meal never goes astray.
For dessert, we had the Ricotta e Cioccolato, a chocolate and creamy buffalo ricotta mousse, hazelnuts and fresh berries. Chocolate is one of my greatest loves, and although this was enjoyable, it could have done with a little more indulgence.
Whilst I couldn't quite shake that food-court feeling, the pizza was undoubtedly one of the best I've had in Copenhagen, and the sheer volume of exotic cheeses was a welcome surprise. Rossopomodoro captures the essence of Naples and the genuine Neapolitan pizza in a way that no other restaurant in Copenhagen has. It's worth a visit – even if it's just for a quick Aperol Spritz in the sun to break up a shopping spree.