The cast and crew responsible for a short but successful run of 'Sex and Betrayal: Between the Sheets' at Huset-KBH on September 9 and 10 were in a celebratory mood afterwards: (left-right) actors Siegmar Tonk, Jana Pulkrabek and Jens Blegaa, and director Jeremy Thomas-Poulsen. The latter two are members of the Copenhagen-based theatre group Down the Rabbit Hole.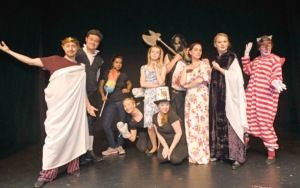 The Copenhagen Theatre Circle completed a successful run of 'Topsy-Turvy Tales', two plays within one, at Krudtønden theatre. Check out our review of 'The Actor's Nightmare' and '#Wonderland'.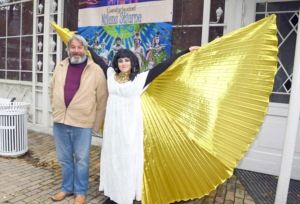 Crazy Christmas Show favourite Andrew Jeffers (left, the Dame) is among those looking forward to the premiere of the latest romp, 'Shakin' Up Sherwood', at Tivoli Glassalen, which starts on November 5.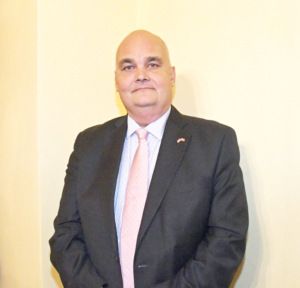 The new British ambassador is Dominic Schroeder. Find out more about his thoughts on Denmark, Brexit and learning the lingo in our interview.
READ MORE: Our new man in Copenhagen – the new British ambassador speaks to CPH POST