At the Copenhagen Cooking & Food Festival, you don't need to know Danish to join in the fun.
Check out this guide to some of its fantastic events where culinary dreams will certainly come true.
---
Green lunch at Katrine Klinken's Kitchen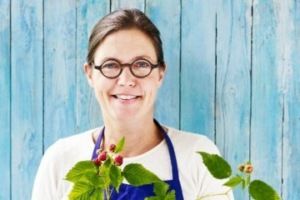 Eat a family-style lunch at Katrine Klinke's home. This year she invites you for a Danish homemade lunch. The food is based on this season's great supply of local organically grown vegetables. Katrine will give a brief talk about how she believes Danish food culture will develop in the future. Katrine is a cookbook author, food writer and food craftsperson who believes in good, clean and fair food for all. Please note that it is important to be on time as everyone will be eating at the same time. For any inquiries regarding vegetarian options or allergies, please send an email to katrine@klinken.dk
Time: Thu 25 & Sat 27 Aug, both days 12:00-15:00
Place: Lundehusvej 14, CPH Ø
Price: 350 kroner (includes a glass of local applecider, more drinks available for sale)
Read more and buy tickets
---
Split roasted organic ox on Gråbrødretorv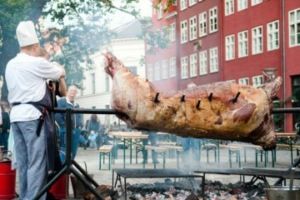 Kick off your Copenhagen Cooking & Food Festival experience with a magnificent lunch! Peder Oxe will slow-roast an entire ox in the middle of the historic Gråbrødretorv square. It's a Danish tradition originating from when King Christian IV was crowned in 1596. Taste a piece of the meat that's been roasted on charcoal and bench wood for 24 hours. Enjoy the lovely meal to the tunes of jazz.
Time: Sat 20 Aug, 11:30-14:00
Place: Gråbrødretorv, CPH K
Price: 95 kroner
Read more and buy tickets
---
Organic Gourmet Hotdogs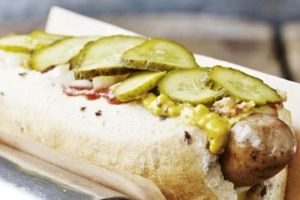 Eating a Danish hotdog at the hotdog stand is a traditional and iconic scenario, and not long ago the word on the streets was that the hotdog was doomed. The hotdog did indeed strike back and is now as popular as ever, and that calls for a celebration. Join DØP (the Organic Hotdog Stand) as they rethink every ingredient and taste their amazing composition.
Time: Fri 26 Aug, 11:30-18:00
Place: Købmagergade 52, CPH K (by the Round Tower) & Amagertorv 31, CPH K (by the Holy Spirit Church)
Price: 50 kroner
Read more and buy tickets
---
Culinary Innovation Tour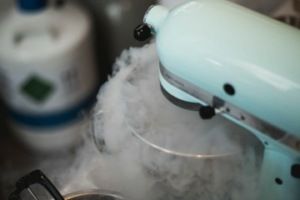 Do you want to experience the newest food trends in Copenhagen first-hand? Then join this culinary walking tour! Foods of Copenhagen is inviting you on a special journey through the city's vibrant, diverse and cutting edge food scene on a three-hour guided food tour. A local specialist will guide you through our most evolutionary neighbourhoods and you will get a taste of the latest specialities at four to five carefully selected quality establishments.
Time: 20 & 23-25 Aug, 13:00-16:00
Place: TBA, CPH K
Price: 800 kroner
Read more and buy tickets
---
The Madhouse Foodcrawl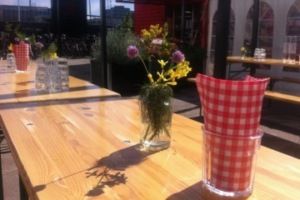 The Copenhagen House of Food present a new and different food experience for two nights only and exclusively for this year's festival: The Madhouse Foodcrawl. Enjoy a complete four-course dinner in a fantastic courtyard at the Meatpacking District. Each course is served from an individually themed food stall, and you'll get freshly made kombucha to go with that. The outside kitchen is transformed into a bar where you can get beer, wine, homemade ginger ale and more. Everything is organic.
Time: Fri 19 & Thu 25 Aug, both days 18:00-21:00 & 21:00-00:00
Place: Københavns Madhus, Ingerslevgade 44, CPH V
Price: 350 kroner (four courses & kombucha)
Read more and buy tickets
---
Simple, Social, Tasty: Ribs from the world at Kayak Bar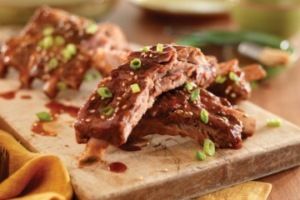 Enjoy a rustic dinner at long tables on the waterfront by one of Copenhagen's canals. Kayak Bar will mix up the flavours of the world and serve juicy, grilled pork ribs to go with the best view and ambiance in the city. Join the long tables, relax and meet and talk to new people all while you're munching the best ribs imaginable.
Time: Mon 22 Aug-Sun 28 Aug, all days 20:00-23:45
Place: Kayak Bar, Børskaj 12, CPH K
Price: 150 kroner
Read more and buy tickets
---
This article was produced in collaboration with the Copenhagen Cooking & Food Festival.