While everyone was on holiday in July, I cycled to Cecile Audigier Preisler's apartment in Frederiksberg, way up at the end of Gammel Kongevej. The streets looked so empty, like the whole city had left as one to retreat to their summerhouses, and so had Preisler, the founder of MYNANNY, a new initiative that matches families with suitable female child-carers. Fortunately, she was back in town to get her car fixed, so it was perfect timing for both of us.
It was a warm day, and I was a little nervous about the interview – similar jitters to the ones I felt on a 12-hour flight in 2009 from my homeland Uruguay to a remote city called Fayetteville in the US state of Georgia to work as an au pair.
Yes, I was going to babysit for a family who I didn't know – was I crazy? Maybe … but the final result was extraordinary, and I never regretted any of it.
However, the butterflies vanished instantly as I switched into journalist mode to interview Preisler, who then managed to interview me at the same time and brought back so many memories. Of course she couldn't help herself as she used to work as a journalist for Elle magazine.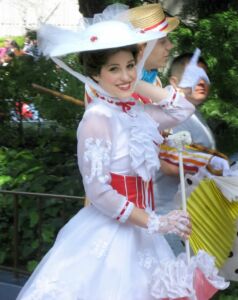 Inspired in Sweden
Love brought her from France, where she was born, to Stockholm and now to Copenhagen.
"I met my husband during college in Brussels, but after we got married we moved to Sweden, and last September we moved here," she explained. "I wanted to start up a new business – to have my own thing."
While living in Sweden she was inspired by nanny services that she noticed were missing from Copenhagen when she moved there.
"Back in Sweden, nanny agencies are really popular and many people use them. I myself made use of them. But in Denmark I couldn't find a good service. So I decided to set one up myself. It is a really new concept here," she continued.
"As parents, you are busy with the kids and work, and you barely have time to look for a nanny. That is where we come in. Parents do not need to worry about anything, as we take care of everything. It's all about finding the perfect match. Our goal is to simplify and improve your family's life!"
A godsend for expats
It can be particularly hard looking for reliable childcare as an expat, particularly if you both have jobs and there are no handily placed grandparents. It's no exaggeration to say that MYNANNY is as welcome a sight as Mary Poppins blowing in with the east wind to Cherry Lane Tree.
"We give you 100 percent security regarding the person who is going to be taking care of your children," promised Preisler.
Targeted to help international families, an ideally-suited nanny is selected from a pool of 20, of whom half are Danish and half are foreigners from countries including the US, France and the UK. You choose according to whether you want the nanny to encourage them to speak English, or if you want them to help improve your child's Danish (and help with their homework).
"Some expats want to have a nanny who helps their children with the Danish pronunciation," said Preisler.
Superb qualifications
The nannies are all 18 or over, have excellent English skills, are currently at college studying a relevant course (like pedagogy or teaching), are trained in first aid and insured.
"The added value in my nannies is their qualifications. They are trained and have experience in childcare, and they are carefully selected," said Preisler.
"The selection of the nannies is based on experience. We check their criminal records, backgrounds and references. But motivation and personality is also really important – they need to show enthusiasm about taking care of kids. Our nannies will plan interesting, imaginative and age-appropriate activities to keep your child entertained."
And the whole service is free – the parents only pay an hourly rate for the nanny. Simply visit the site, fill out a form and you are guaranteed a match within a week.
---
NOTE FROM THE EDITOR:
Since the publication of this article, it has been pointed out that our readers might be led to believe there were no nanny agencies in Copenhagen prior to the launch of MYNANNY.
This is not true. Since 1 September 2012, NannyCPH has been helping Copenhageners to find qualified help to take care of their children.
While MYNANNY's founder Cecile Aidigier Preisler contends that her company is a "new concept", the owners of NannyCPH beg to differ, and we at the Copenhagen Post are happy to report their view along with a link to the 2012 article we published regarding their company's launch (with an uncannily similar headline). 
READ MORE: Mary Poppins touches down in the city to save the day