January 21: The opening ceremony
The launch began with a VIP opening ceremony at Musikhuset, with speeches from Mayor of Aarhus Jacob Bunsgaard, Danish Prime Minister Lars Løkke Rasmussen, and Queen Margrethe II, amongst others. Rasmussen underlined Aarhus' place in a Europe in which we "must stand together to promote the values which unite us."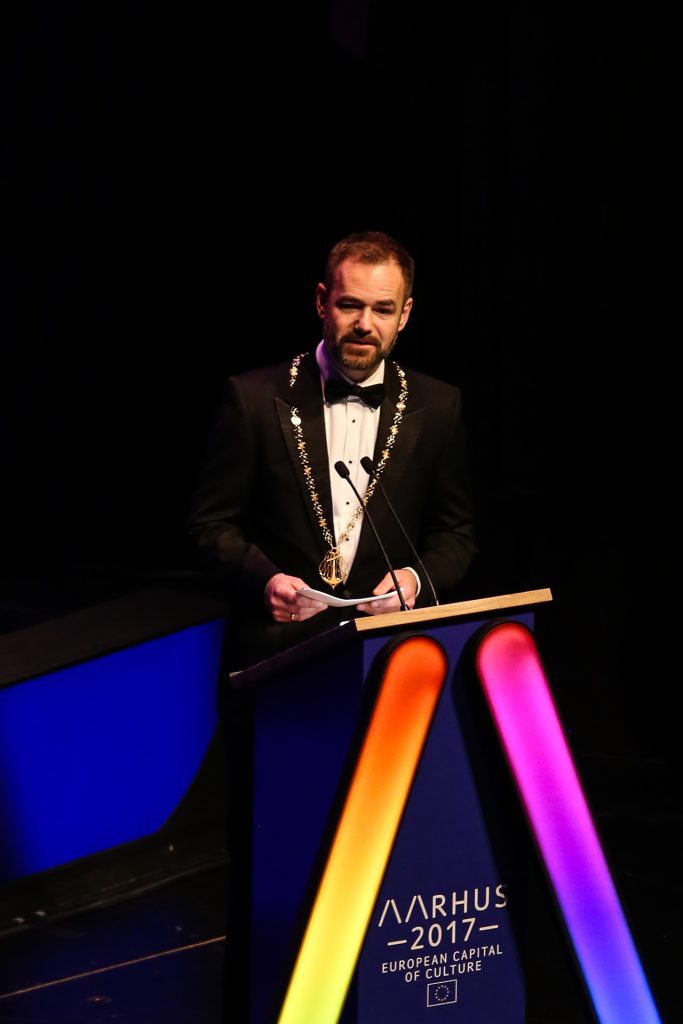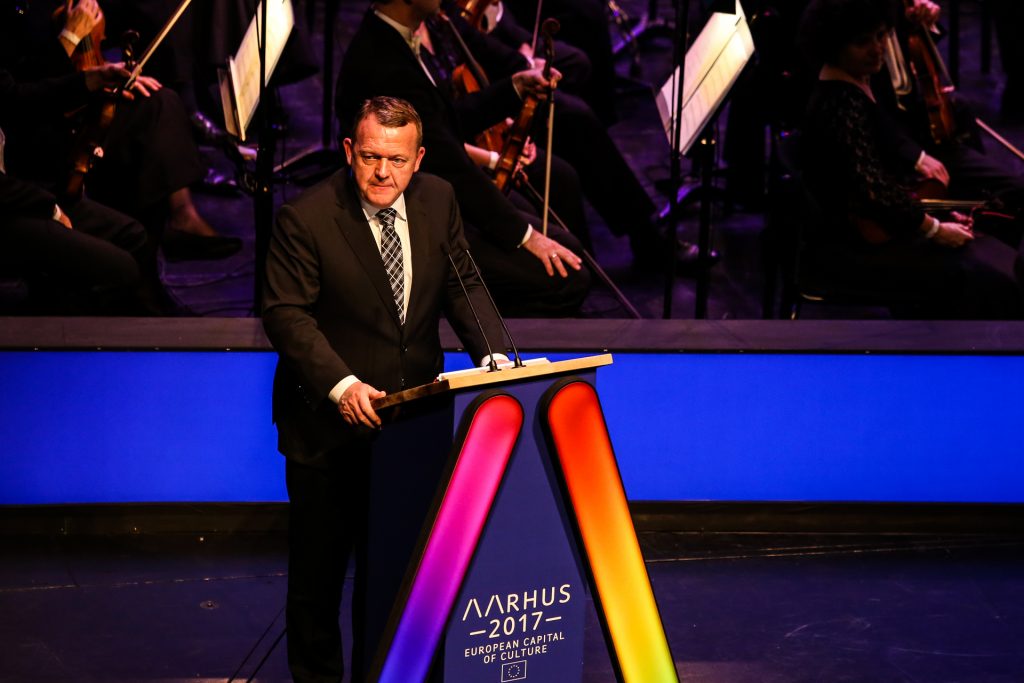 Queen Margrethe emphasised that Aarhus 2017 is a year to "heighten our understanding of cultural differences and similarities," and officially opened the year with a delighted exclamation of "Let's go, Aarhus!"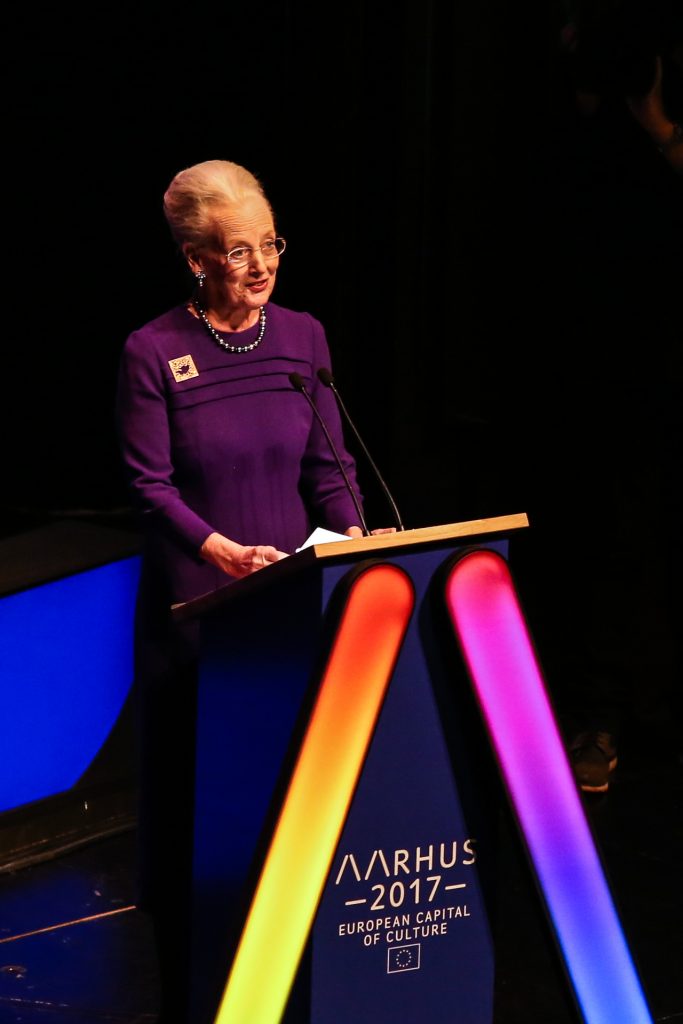 Great live music performances
Aarhus Symphony Orchestra, Aarhus Jazz Orchestra and the Chorus of the National Danish Opera made up only part of the musical presence at the ceremony, and several performances whet the appetites of guests for what is to come during the year of culture.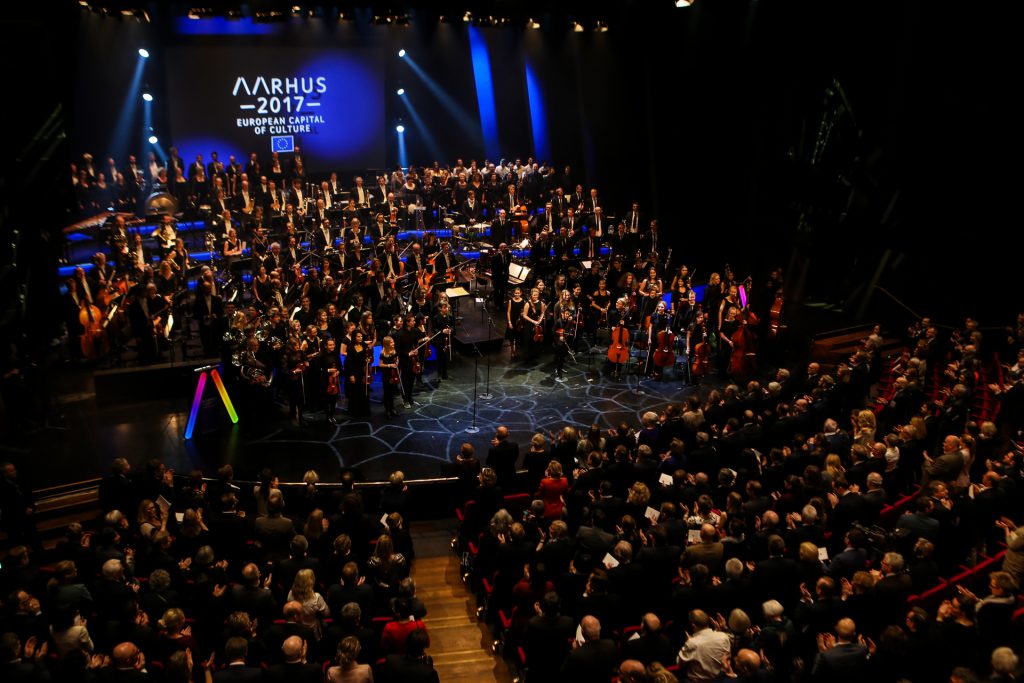 The ceremony saw the world premiere of 'To a New World', composed and directed by Lars Møller especially for the year of culture, and Music Lyceum Choir came all the way from Paphos, Cyprus – with which Aarhus will share its title of Capital of Culture during 2017 – to treat the audience to some traditional Cypriot music.
'The People's Ceremony'
Following the opening ceremony the entire city was invited to witness 'The People's Ceremony'; a magical, magnificent parade through the city, made up of 4,000 ships illuminated from within.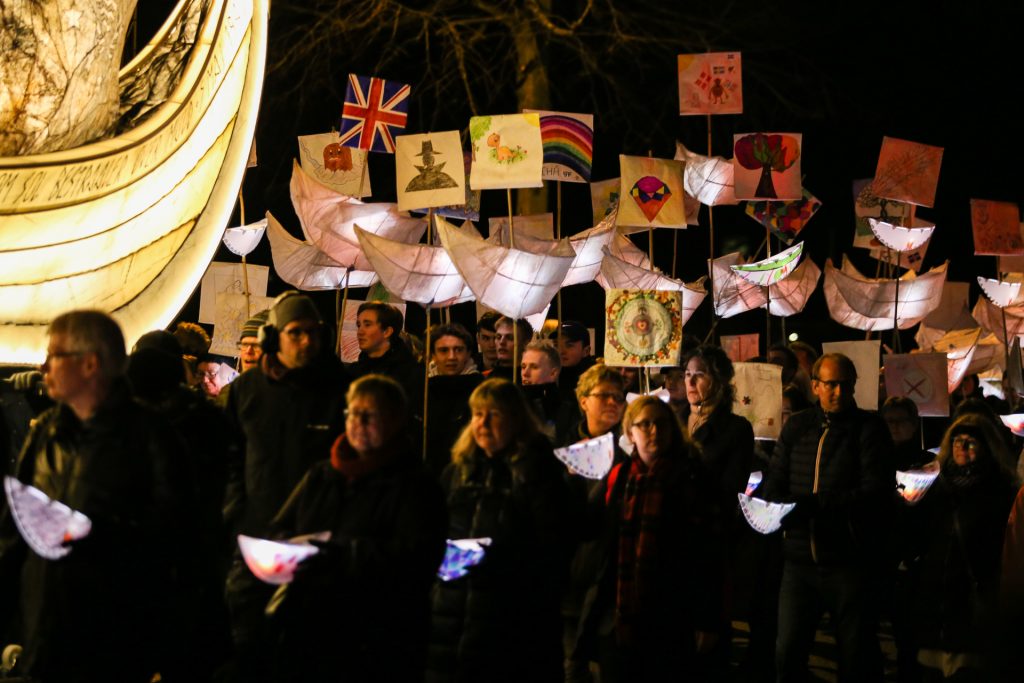 The ships were created and carried by volunteers from Aarhus and all over the Central Denmark Region. The armada flowed through the streets from Musikhuset to Dokk1 to the calming and yet irresistible voices of local singers old and new, including a fabulous duet by Ingeborg Thisted Højlund and Nadja Marie Schmedes Enevoldsen. Simple beauty, in true Scandinavian style.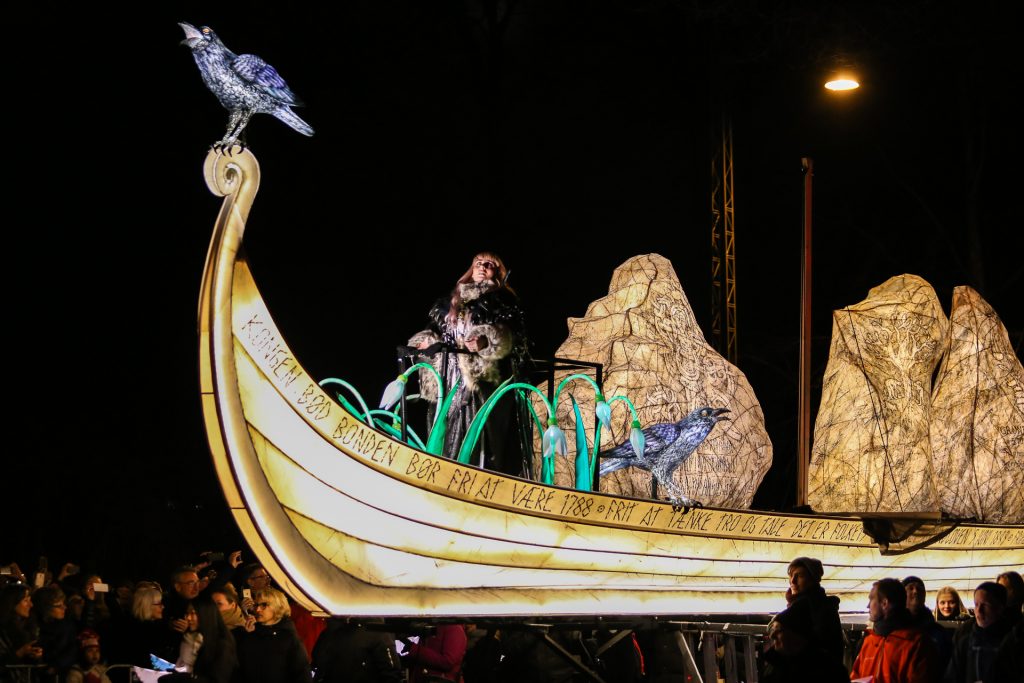 Six larger ships were the centrepiece to the parade, each with a different theme – one represented sustainable cities, another Greenland and global warming, and another migration, war and new arrivals. These are all important issues in the world today, highlighting Aarhus 2017 as not only a year of music and theatre, but a year of renewed understanding of Denmark's place in Europe and the world as a whole.
Motto of the year: 'Let's Rethink'
The Aarhus 2017 slogan, 'Let's Rethink', was omnipresent throughout every element of the launch; Aarhus 2017 CEO, Rebecca Matthews, emphasised that "through rethinking, culture can affect and even change the world."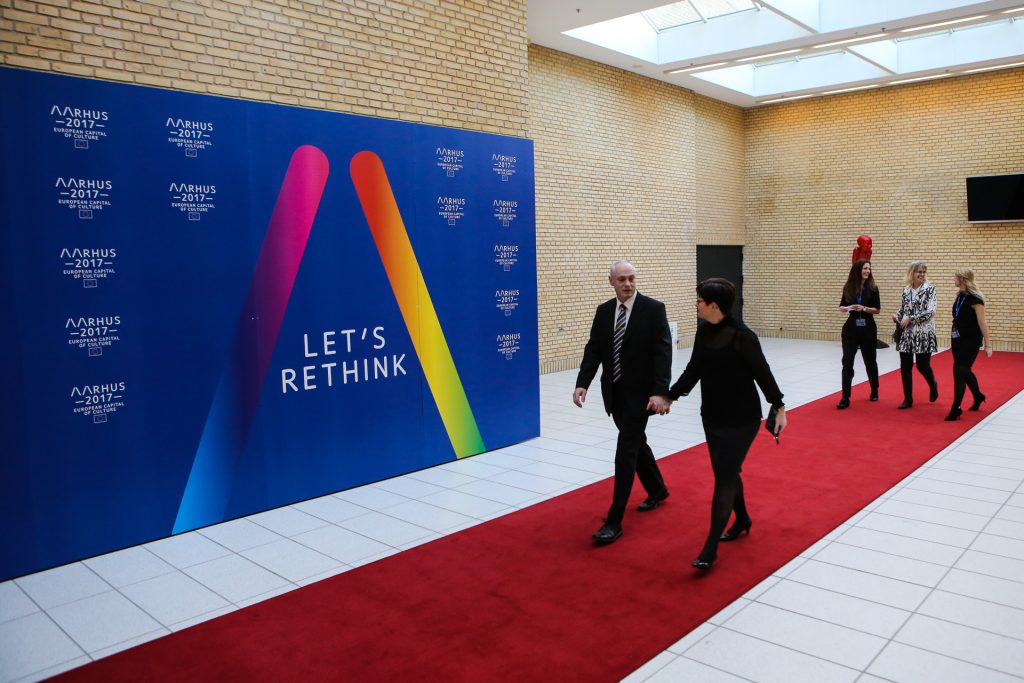 A light show and firework complete the ceremony
The parade climaxed in an impressive light show at Dokk1. Moving images were projected onto the harbour buildings, and from a raised platform DJ Static played a set that successfully created a mood of celebration and anticipation for the year ahead.
Last but not least in this magnificently orchestrated evening that will go down in the history of Aarhus, a firework display lit the sky in an explosion of colour. And thus, Aarhus' year as European Capital of Culture began.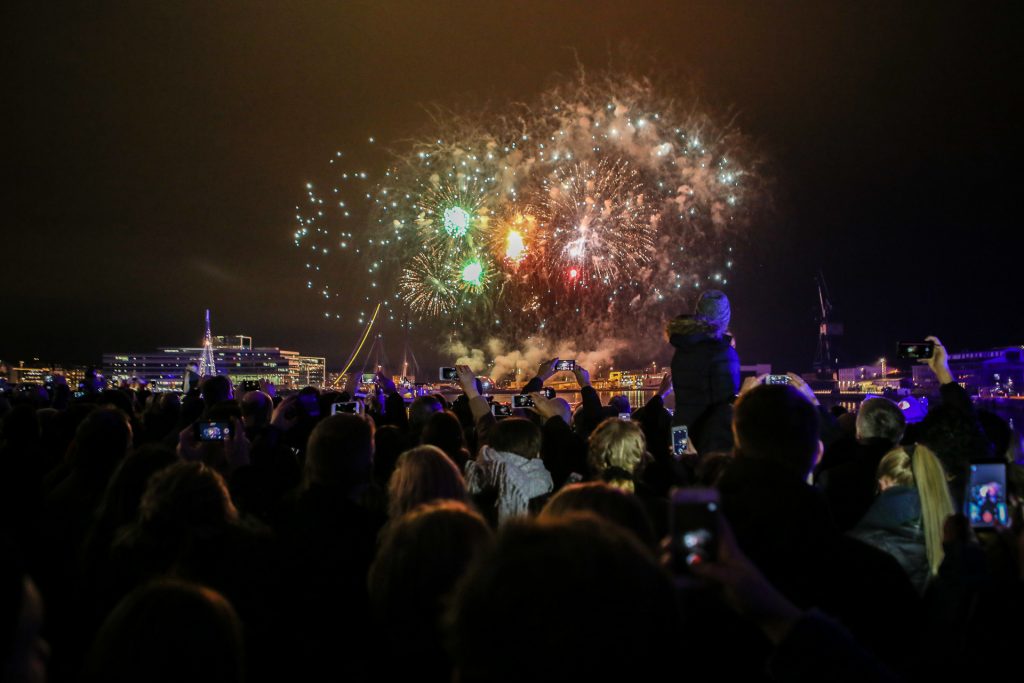 A year for everybody
If anything was clear from Saturday's launch, it is that Aarhus 2017 is going to be a year for everybody, and a year in which every individual's place in Denmark is equally cherished; adults, children and internationals alike were invited and encouraged to get involved.
In a world in which long-built connections between different nations and societies seem to be deteriorating, Denmark is holding on to what matters most. As Queen Margrethe stressed at the opening ceremony, "Being Danish and being international must not be mutually contradictory."