Danish businessman Nils Foss has died just a few days after reaching his 90th birthday.
In 1956 Foss founded N Foss Electric, which is today know as Foss. Foss was CEO of Foss Electric from 1956-1969 and again from 1981-1990, when he was replaced by his son, Peter Foss.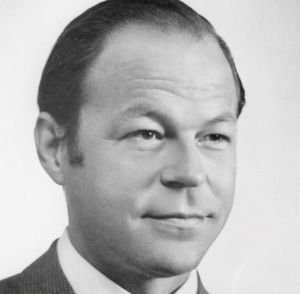 One of Denmark's richest families
Foss produces analytical instruments for the agricultural, food, chemical and pharmaceutical industries and employs 1,300 employees throughout the world.
The Foss clan are among the ten richest families in Denmark with a net worth of over 12 billion kroner.
---
Coop closing 15 stores across the country
Coop will close 15 Dagli Brugsen and Lokalbrugsen shops throughout Denmark on June 30. The company said the stores have been struggling for years and that it cannot see the way clear to keeping them open. Some 300 employees will be affected by the closure. In addition to the closure of the 15 regional stores, Brugsen will also close its location on Amagerbrogade in Copenhagen. Stores will shut down in Hornsyld, Gørding, Taulov, Nykøbing Mors, Thisted, Resen, Ullerslev, Årslev, Arden, Holbøll Plads, Aalborg SØ, Suldrup, Hjortekær, Smidstrup Strand, Kragelund and Viborg.
Danske Bank now co-owner of Spiir
Danske Bank has invested millions of kroner in and become the co-owner of the Danish fintech firm Spiir. Spiir provides its customers a platform for their personal finances, saying its purpose is to make personal budgets both fun and easy to understand. Danske Bank said the investment in Spiir will allow it to view its customers' accounts with other banks. Spiir's app helps consumers to keep track of spending and optimise their personal finances. Danske Bank said that the partnership and Spiir's technical platform will open up new opportunities, such as managing bills and automated budget control.
Danish business minister visits Philippines
A Danish delegation headed by the Danish minister for industry, business and financial affairs, Brian Mikkelsen, visited the Philippines this month. The business delegation focused on high demand sectors within technology, design, healthcare, cleantech and food. Mikkelsen opened a number of events and held talks with counterparts from the government of the Philippines. Mikkelsen had talks with Philippines' financial secretary, Carlos Dominguez, and they agreed on further engagement between the two countries.
Danish Crown starts 2018 with a positive first half
Slaughterhouse giant Danish Crown has announced interim revenue of 30.1 billion kroner for the first six months of its 2017-18 fiscal year. The company showed increased profits of 1 billion kroner over the same period last year despite battling falling pork prices and demand. The price of one kilogram of pork has fallen by 76 øre compared to the same period last year. The weak dollar also lowered the value of Danish Crown's exports to Asia. The company employs more than 26,000 people around the world.
READ MORE: Danish Crown cutting jobs
Mærsk shares suffer massive one-day drop
The value of Maersk stock fell nearly 18 billion kroner on Thursday. With a drop of 8.3 and 8.9 percent in its A and B shares respectively, AP Møller-Mærsk suffered its largest single-day loss for 12 years. At one point on Thursday afternoon, both shares had lost more than 10 percent of their value, but both managed to recover a bit before the stock market closed. Maersk's most recent quarterly report showed rising revenue, but at the same time revealed a loss of 239 million kroner.