Copenhagen city centre's twin towers of power at City Hall and Christiansborg have dominated its skyline for almost a century. City Hall's 105-metre clock tower has stood since 1905, while Parliament's Palace Tower is 100 cm higher thanks to a cheeky 11-metre addition in 1934.
But their dominance is about to change, as a majority on City Hall's municipal council is expected to today approve a new residential apartment building complex next to Central Station that will stand fully 112.5 metres tall, reports Ingeniøren.
Ten buildings in total
Situated at Posthusgrund, the 'Post Office Plot' sandwiched between the station and Tivoli Hotel, the complex will consist of ten buildings, of which six will be in excess of 50 metres tall.
The site is owned by Danica Pension, which bought the Copenhagen Postal Terminal buildings for 925 million kroner in March 2015, announcing plans for a 5 billion kroner redevelopment.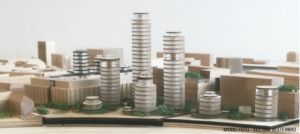 READ MORE: Danica buys Post Danmark headquarters
Designed by Lundgaard & Tranberg Arkitekter (Gehl Architects and Julie Kirkegaard Landskabsarkitekter are also involved), the complex will include both residential and office space. And there is the possibility, subject to a deal with rail operator DSB, of adding to the complex with further buildings in the future.
Local residents have been resistant to the plans amid fears the buildings will leave their sunny apartments permanently in shadow – or at least during the three-week Danish summer.
Concerns have also been expressed about the affordability of the apartments, as it won't include any social housing.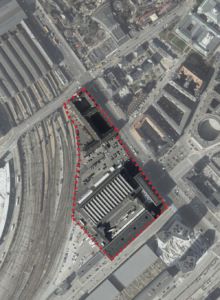 Christiansborg Tower set the limit
Until now, the height of the tower at Christiansborg had always been the city centre limit.
However, several towers in Copenhagen – the Carlsberg Tower in the district of Valby and the Radisson Blu Scandinavia Hotel in Amager – are higher, scraping the sky 120 metres high.