Ian Fleming routinely used the names of his friends and associates as characters in his books – but he never got into trouble, even though the likes of Goldfinger and Blofeld probably did feel mildly offended.
Hanging out in Kongens Have
The same can't be said of authors Line Leonhardt and Dorte Schou, whose book 'Shithole' was withdrawn in early March by their publisher Høst & Søn after it emerged they used the real names of their subjects, reports Radio 24syv.
'Shithole' – predating Donald Trump's claims, it must be said – follows the exploits of real-life homeless youngsters who mainly hang out in Kongens Have in Copenhagen. It was published on February 23.
Burger is not amused
But when the youngsters saw their own names had been used – Romer and Burger are two of the standouts – they complained on social media.
The authors had intended to involve some of the youngsters in raising public awareness of their plight, but that now looks unlikely with the future of the novel in limbo.
---
What's more regrettable: the name or the game?
Who knows whether the musician Master Fatman regrets making 'Gay Niggers From Outer Space' – an unfortunately titled 1992 Danish film that DR rather generously says is "wrapped in thick irony". But he clearly regrets being duped by a letter from the Gay Nigger Association of America in 2002 – an organisation he subsequently gave his blessing to, but which turns out to be an alt-right trolling and hacking group that wanted to be able to use racial slur words freely online. Speaking to P1, Master Fatman revealed how the truth about GNAA – which has links to neo-Nazi groups, Milo Yiannopoulos and Steve Bannon – gradually started to dawn on him.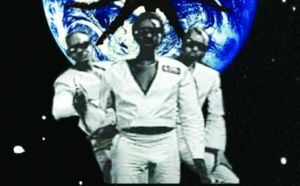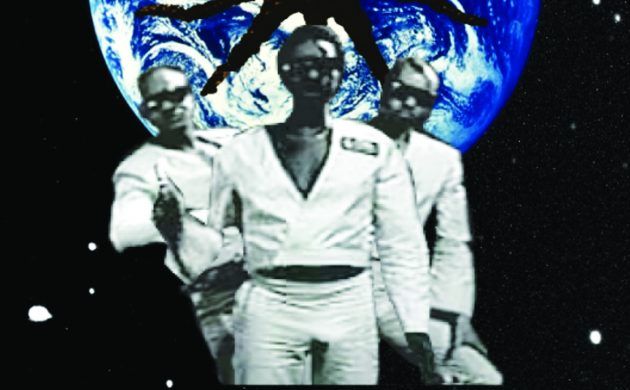 READ MORE: At Cinemas: The niche of nichts: the perils of making a Danish sci-fi
John Mogensen biopic enjoys best opening for five years
'Så længe jeg lever' (as long as I live; English title 'The Way to Mandalay'), a new film about the life of Danish musician John Mogensen, set the box office alight over its opening weekend. Ole Bornedal's film has sold 91,500 tickets since its opening last Thursday – the highest number since 'Jagten' in 2013. Bornedal looks set to beat the personal record he set for Nattevagten ('Night Watch'), a film that sold 465,000 tickets and launched the career of Nikolaj Coster-Waldau in 1994, which went on to be remade by Hollywood. After finding fame with the Four Jacks, Mogensen went on to forge a solo career in the 1970s before his untimely death in 1977 at the age of 48.
Tom Jones, Beyonce and Jay-Z on their way
Legendary Welsh crooner Tom Jones is performing at DR Koncerthuset on June 30. Ticket prices start at 650 kroner and sales begin on March 15 at 10:00 at livenation.dk and drkoncerthuset.dk. However, pre-sales exclusively available for Jyske Bank customers started today. In other news, Beyonce and Jay-Z have confirmed plans to play a joint concert at the Telia Parken on June 23. Ticket prices start at 450 kroner and sales have already started.
Miniseries to commemorate anniversary of Scandinavian Star disaster
Nordisk Film has confirmed plans to make a miniseries about the Scandinavian Star disaster to mark the 30th anniversary of the fire that claimed 159 lives in April 1990. Spread across three decades, the series will most particularly examine the aftermath and search for truth as investigators strove without much initial success to establish the cause of the fire on the Oslo to Frederikshavn ferry. The series will be broadcast by the Scandinavian national broadcasters in 2020.
READ MORE: Scandinavian Star fire not sabotage, commission rules