The Riverdance has made more comebacks than Mohammed Ali. A farewell tour in 2009 ended up lasting three years – and then they embarked on another one in 2015.
But as stripped down as the production gets, we might as well accept that these guys and gals, who first delighted audiences during the intermission at the 1994 Eurovision Song Contest, are never going to stop dancing.
Three shows now planned
Clearly the Danish public loves them, which explains why another show has been scheduled for the afternoon of September 15 to complement arrangements on the evening of September 15 and 16 at the Royal Arena.
Tickets for the extra performance go on sale today at 14:30 at ticketmaster.dk and livenation.dk. Tickets cost 400-500 kroner.
62 marriages and counting
The show is called 'Riverdance21' even though it's been over 23 years since that fateful night in the spring of 1994 that brought a never achieved before hat-trick of Eurovision titles to Ireland.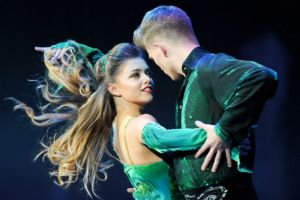 Since then it has been watched by an estimated 25 million people at 11,500 shows at 515 venues in 47 countries, during which time 2,000 performers from 29 countries have participated, marrying each other 62 times.
The show features a new a cappella dance song, 'Anna Livia', which is named after James Joyce's personalisation of the River Liffey in Dublin.
But as the Riverdance continues to demonstrate, it is not just for Dubliners, but the entire world.