It may have just been an ordinary morning in June for most people in Denmark, but today was actually rather special for one select group of Danish sportsmen.
Some 25 years ago today, the Danish football team did the impossible by beating mighty Germany in the final of Euro 92 to complete one of the biggest upsets in sporting history.
READ MORE: Euro 92 heroes to re-enact magical moment of triumph
Legends never die
Today, a quarter of a century later, the likes of Peter Schmeichel, Flemming Povlsen and John 'Faxe' Jensen assembled once again to bask in the public's adoration. Aside from Brian Laudrup, the entire Euro 92 team turned up.
As the players once again gathered on the balcony to receive the applause from the public, the crowd may not have been as big and raucous as it was back then, but considering it was a Monday morning, scores of people still found time to attend.
Special memories
There's little doubt the triumph still means a lot to the Danish people, as well as the players.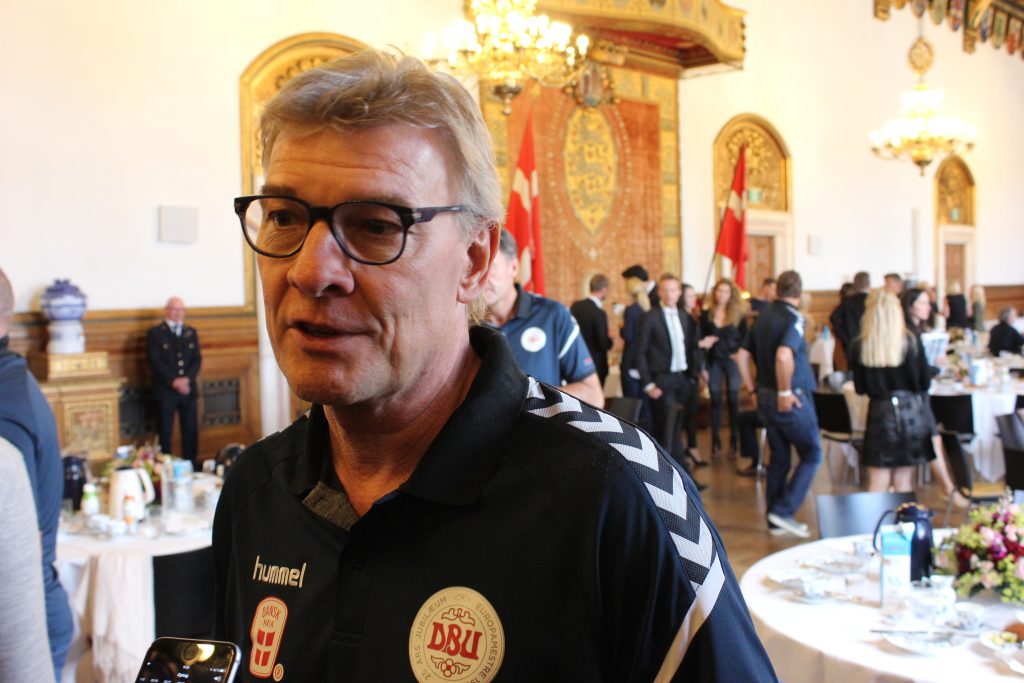 Captain Lars Olsen: "Nothing will beat that moment when I was handed the trophy. But that trip home the next day, the fighter pilots [whose two F-16s escorted the players' plane to the airport], the trip through Copenhagen to City Hall Square with all those people – it was then that it really dawned on us how big the accomplishment actually was."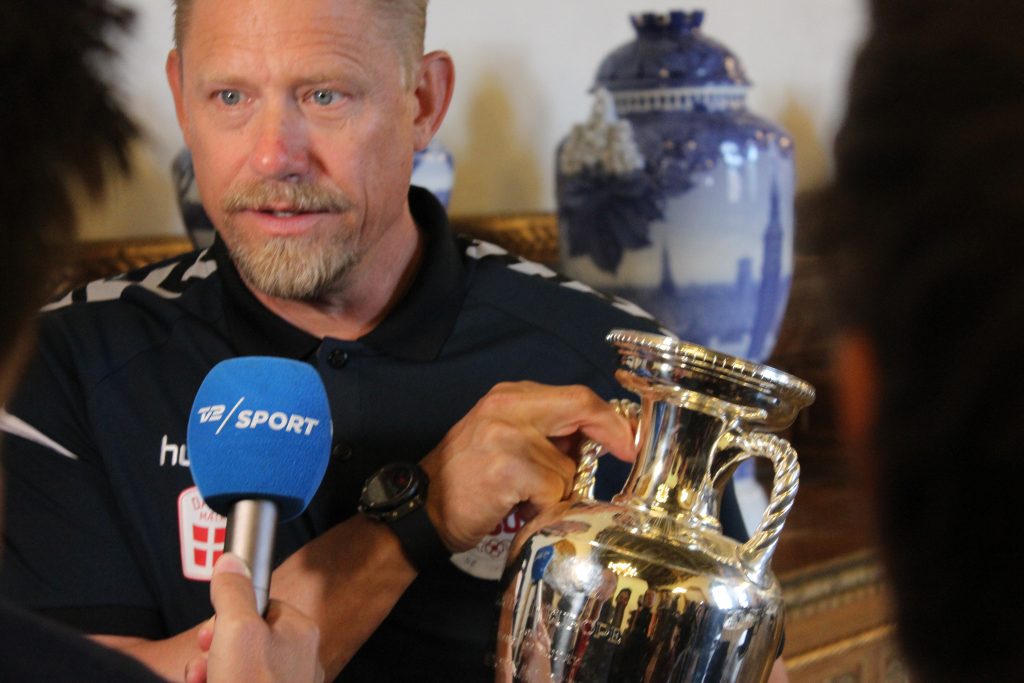 Peter Schmeichel: "The core of the team were actually established a long time before the tournament as many of us were part of the under-21 set-up and the core of Brøndby. That just meant that many things just worked automatically. We accomplished something special together and that bond remains strong to this day."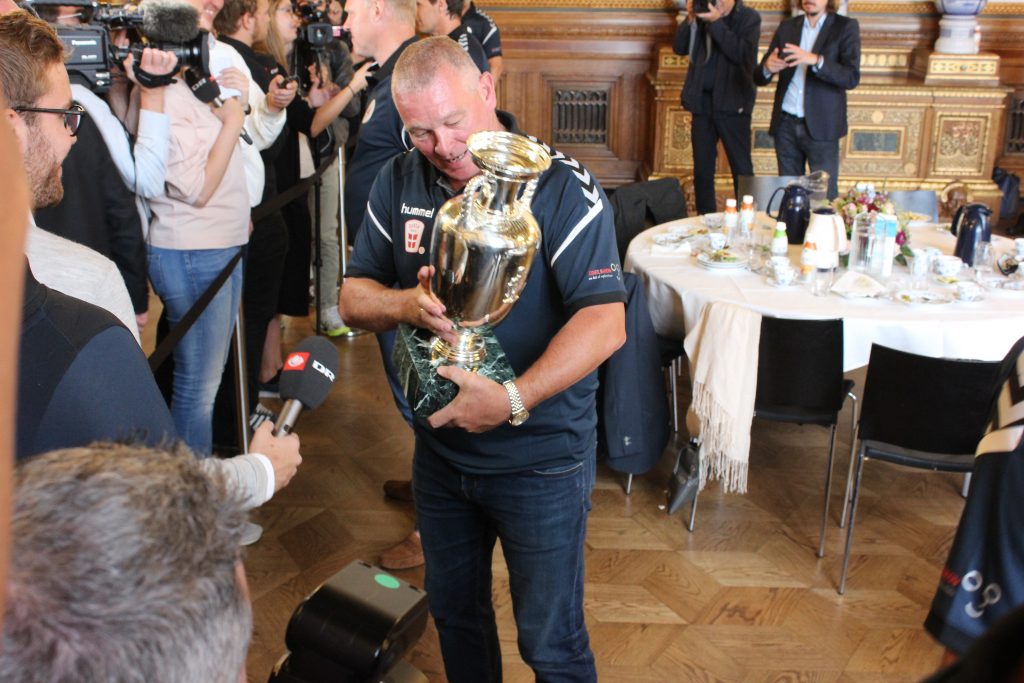 John 'Faxe' Jensen: "A lot of us played together at the under-21 level so we were a tight-knit group and still are. We meet pretty much every year to celebrate and it just goes to show that collective we have."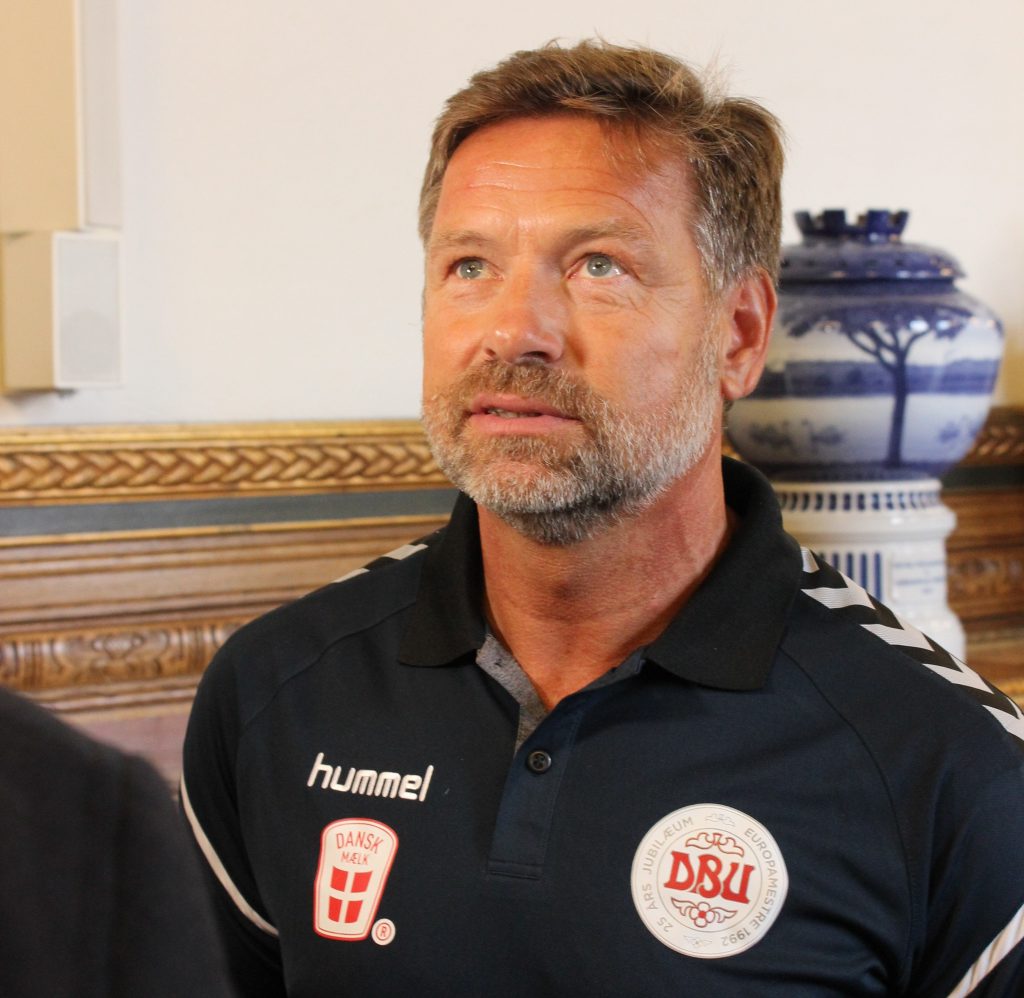 John Sivebæk: "Even today when I look back at it, it's still a bit unbelievable that we managed to pull it off, when you think about how we got into the tournament."