Former Dutch international Rafael van der Vaart, 33, has been linked with a move to FC Midtjylland after being spotted at the MCH Arena on Sunday, but then again, previous sightings of stars at Danish stadia (John Terry anyone?) have amounted to little! However, in this case, the Real Betis midfielder's wife, Estavana Polman, is a professional handball player who represents Esbjerg. Van der Vaart is tipped to leave La Liga this summer, but it is believed a move to English Championship side Reading fell through as he was reluctant to take a pay cut.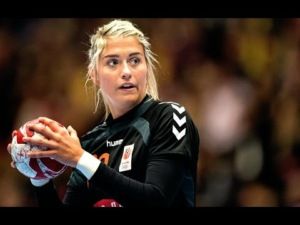 ---
Better than the Dutch? It can't be so!
"No, it's the Dutch who are good at cricket, not the Danes," is quite the conversation-killer, but all that might be about to change following the results of the recently-concluded ICC U19 Cricket World Cup 2018 Qualifier in the Netherlands. Denmark comfortably beat their hosts twice along with Guernsey and Italy to take maximum points and top Group 2 and win promotion to the four-team top group, of which the winner will qualify for the main tournament in New Zealand in early 2018. Ireland, Scotland and Jersey will be their opponents in the Group 1 tournament next year.
---
More than a little cross, we imagine
Denmark finished last in its group at the ongoing 2016 Men's European Lacrosse Championship in Hungary and now heads into the plate competition of the 24-team tournament where it will face one of the other teams that finished in the bottom two of the four groups: Slovakia. None of the Nordic nations remain alive in the main draw with Norway coming the closest, finishing third in a tight group that featured three of the British Isles nations.
---
Hard start, soft landing
A late rally saw Denmark regain some face at the WBSC Junior Men's Softball World Championship in the US in the final week of July. Heavy defeats against Botswana (1-8), Argentina (1-17), the Czech Republic (0-8), the US (2-9) and Australia (0-17) saw the Danes finish bottom of their group before wins against South Africa (1-0) and Israel (4-1) elevated them to ninth place in the 13-team tournament.
---
Danish motocross champ
For the first time in 22 years, Denmark has a new European Champion in motocross. Thomas Kjer Olsen, just 19, has dominated the 250 class this season and crowned his impressive year by finishing atop the podium at the European Championships in Belgium last weekend. Olsen becomes just the third Dane to ever finish top of the European motocross standings, the last being Brian Kjær Hansen back in 1994.