The last time SceneKunst, Denmark's leading musical theatre school for children, offered a scholarship, the winner went on to appear on the 'Voice Junior'.
Three hours of tuition a week in acting, singing and dancing – the three integral components of musical theatre – gave young Iona Mulholland in 2012 the added confidence required to hone her natural talents and discover her hidden voice.
Meanwhile Russell Collins, who co-founded SceneKunst with his wife Christina Anthony in 2008, ended up joining Iona's father's football team and continues to play for him to this day – a happy experience all round you could say.
So it's no surprise to learn that SceneKunst is once again offering a scholarship to mark the opening of its second international school – this time at Vibenshus Skole in Østerbro – and 18th school in total, joining locations in Hellerup, Roskilde, Sydkysten, Lyngby and Østerbro.
Additionally, a free three-hour trial day is being held on January 13 to give your youngsters a taste of what they can expect should they join.
Are you harbouring Fred Astaire?
While this offer will no doubt appeal to parents who believe they might be harbouring the next Fred Astaire at home, it's important to remember that SceneKunst is inclusive of a wide range of abilities as well as ages (4-18).
Tellingly, there is no audition process to join, but often a waiting list given its popularity.
Above all, SceneKunst gives its students a sense of purpose – a fun hobby that youngsters can really apply themselves to and discover inner strength and maturity.
Teamwork, summer camps, and Christmas and summer performances at prestigious venues such as Det Ny Teater and Albertslund Musikteatret all play a role in what can be a journey of self-discovery.
"Each student is equally important to us. It is not only about teaching them skills in acting, dancing or singing, but about improving the child's self-confidence, making friends and teamwork. And, of course, having fun," Collins told CPH POST.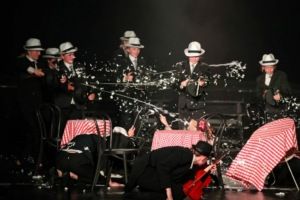 Already an excellent reputation
Nevertheless, thanks to the high level of teaching on offer (all the teachers are professionals), the students now have a reputation for their performance skills and professionalism, and they have landed a significant number of parts in Copenhagen musicals as well as numerous appearances on TV, like in the aforementioned 'Voice Junior'.
For example, a young student has just finished filming a main role in TV2's big period drama TV series due out next year, and two students from SceneKunst Hellerup are currently in Poland filming next year's Christmas calendar show for DR.
"It's just amazing the level of performance students can reach when given the platform and opportunity – it's as good as anything I've seen in the theatre," said Collins.
"All children love being creative, and performing to a live audience really improves their self-confidence as well as bringing great joy to both them and their families. We continue to unearth and develop exceptional talent, and our continued success in the professional world is testament to this."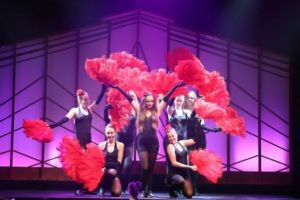 So if you think your child could be the next Johnny Depp or Meryl Streep, or they would just like to learn new skills in a safe and fun environment, come along!
To enter the contest for a free one-year scholarship, answer the following question: 'What year was SceneKunst founded in?'
Remember to book your place at the free trial, and send your answers to the contest to info@scenekunstskoler.dk.