Two years ago, the Green Card community won a massive victory as a strong campaign managed to pressure the government into dropping a law proposal that would have sent all Green Card holders packing.
But now, something smells rotten once again as the Green Card community is facing yet another threat – this time due to a new holiday money issue that could potentially see thousands of Green Card holders sent home.
The issue is rooted in a change of practice that means holiday money no longer counts towards their annual income total, which means that thousands of Green Card holders could be asked to leave the country for earning less than the required amount (286,000-329,364 kroner based on which year the Green Card holder arrived), even though they have fulfilled the requirement according to documentation from the tax authorities.
The problem, according to noted immigration lawyer Aage Kramp, is that SIRI (the Danish Agency for International Recruitment and Integration) claims it has been using the practice for several years now regarding Green Card cases – despite there not being any mention of holiday money impacting income requirements in SIRI's law documentation until 2018.
Kramp, the senior legal advisor withthe  Immigration Law firm, has now sent an official complaint to the Danish Parliament's Ombudsmand in Copenhagen in collaboration with Fariba Asvadi, the chairman of Green Card Denmark.
"The report and complaint to the Ombudsmand requests immediate action taken against the unjust change of practice by SIRI because until 1 January 2018 there had never been a mention of holiday money not being included," Kramp told CPH POST.
READ MORE: Green Card meeting highlights new challenges
Out of the blue?
CPH POST has studied the complaint, and it points to a number of discrepancies, including there being no mention of holiday money in the law agreement concerning international recruitment in mid-2014 or in the immigration and integration law that was passed in late-2014.
There is also no mention of holiday money in Green Card permits that were approved earlier – including several permits that CPH POST has come into possession of.
In fact, Kramp maintains, the first time the holiday money issue was officially mentioned anywhere was in January 2018, when a line suddenly appeared on SIRI's online site 'New to Denmark', which read: "Employer paid pension and disbursed holiday allowance is included in the calculation of your salary. Holiday allowance earned but not paid to you is not included."
Fortunately, Immigration Law has printouts of New to Denmark's Green Card Scheme site dating back to 2015 and the holiday money issue does not appear to be mentioned anywhere until 2018.
"The unjustified and unlawful change of practice has endangered hundreds, if not thousands, of the remaining Green Card holders' extension applications in which the income requirement has been fulfilled as stated in the law, the permit and all guidelines," said Kramp.
"At least until 1 January 2018, when SIRI for the first time announced an increase in the income requirement excluding holiday money of up to 12.5 percent."
As a result, thousands of Green Card holders – many of whom are unaware of SIRI's dubious and allegedly illegal practice change – face having to pack up and return home, even though they've adhered to the points as stipulated by their approved permits and by SIRI previous to 2018.
READ MORE: Green Card law amended following demonstration
Pavan's plight
One of those already impacted by the holiday money issue is Indian national Pavan Sunkara, whose bid to have his Green Card permit extended was rejected on the grounds that he did not live up to the income requirement due to holiday money not counting towards the amount needed.
SIRI decided that Sunkara, an IT professional who arrived in Denmark on the Green Card Scheme in 2014, was just under 4,000 kroner short of reaching the income requirement – a requirement he would have easily met had his holiday money been calculated into the amount.
In fact, before applying for his extension he was even informed by an official at International House Copenhagen that holiday money would indeed count towards his income requirement.
"After that I calculated my total earnings to be 340,000 kroner and submitted my documents for a visa extension, but the case officer deducted the holiday money and it came to 289,000 kroner," Sunkara told CPH POST.
Sunkara, who said he has no idea what he will do if he is forced to leave Denmark, said the whole situation has left him feeling exasperated that he may have to pack up and leave behind a culture and environment he has become accustomed to.
"I cannot imagine leaving Denmark. I feel terrible about this situation – which could ultimately be the worst I've faced in my life," he said.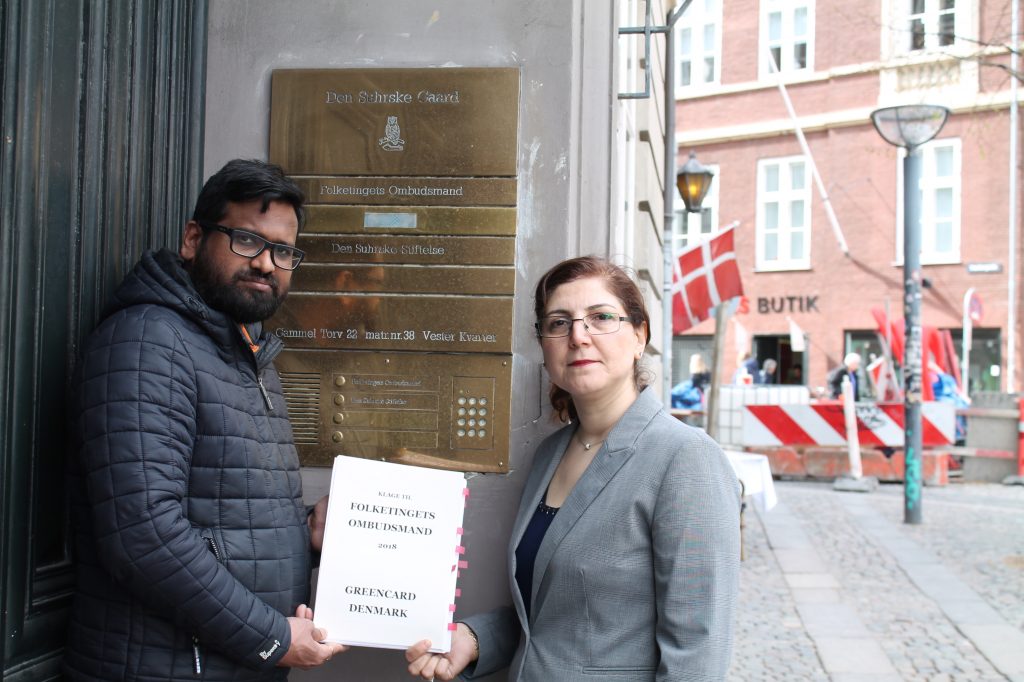 SIRI, meanwhile, informed CPH Post that the conditions for an extension of a residence permit according to the Green Card scheme were changed by law on 1 January 2015.
According to the conditions of that law, SIRI contends, the law amendment stipulated that the holiday allowance earned but not paid to the applicant is not included.
"This is in line with existing practice on other schemes – for example the Pay Limit Scheme," SIRI wrote to CPH Post.
"Another consideration is to the applicant.  Including holiday allowance which is earned but not paid in the calculation of the salary would make it difficult for some applicants to take vacation/ exercise the right to vacation in the year up to an application for an extension in order to meet the salary condition."
SIRI did admit that the dilemma had perhaps not been clear enough and that a clarification had been added to the New To Denmark website – presumably the one added on 1 January 2018.