Tuesday November 21 promises to be a day of frenetic activity as the people of Denmark make their best effort to find the time to vote in the country's municipal and regional elections.
The voter turnout is usually reasonably high: around 70 percent compared to the 85.9 percent who turned out for the last general election in 2015.
However, the participation of eligible EU voters in 2013 was much lower at 30 percent.
Since then, the number of eligible EU voters has increased nationwide by 34 percent and now accounting for 4.4 percent of the enfranchised population – and as much as 9.3 percent in Copenhagen.
The number of non-Danish citizen prospective candidates has also gone through the roof, and accordingly a much bigger turnout from the estimated 200,000 eligible EU voters is expected.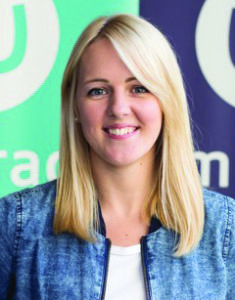 They came from the east
In 2013, three of the nationalities with the lowest turnouts were Poland (15 percent), Romania (14) and Lithuania (12), with these three countries haveing accounted for the lion's share of the increase in EU residents.
According to the latest Danmarks Statistik figures, Romanians and Lithuanians account for the third and fifth largest populations of working internationals, respectively in 2014, neither made it into the top ten.
Kristina Liebute, 31, moved to Denmark from Lithuania five years ago, and she did not vote in 2013. It was only relatively recently, she explains, that she began to grasp the full scope of her political rights as an EU citizen living in Denmark.
And the same appears to be true among her friends. The elections this time around have been widely discussed among her peer group, she told CPH POST, "who are realising they have a chance to influence local politics".
Alexandra Miruna Ionescu, a Romanian national, was likewise unaware of her right to vote until she received a voting card in the mail before the last elections.
Like Liebute, she believes many of her peer group will vote this time around because it is important to take an interest as part of their professional working life.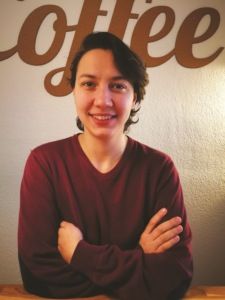 More needs to be done
Nevertheless, it is a far from perfect set-up, and Liebute concedes that many will not vote because "they either a) don't know enough, b) don't want to bother, or c) don't think their voice will matter."
She contends that more needs to be done to increase the communication in English (and other languages) through various channels such as social media, community gatherings and language schools.
"Most of the communication swirling around the elections is in Danish. If you don't know the language, you simply don't pay attention," said Liebute.
Ionescu, particularly, despairs of the lack of events for non-Danish speakers. "When the politicians don't address you, it's quite difficult to feel included or that there is a stake for you in the elections," she said.
Ionescu would like to see a more inclusive approach through initiatives such as information sessions and official emails from City Hall, which she reckons would be far "more efficient than the voting ballot just turning up in your mailbox".
It makes a difference
Narcis George Matache, 27, a Romanian candidate for Socialdemokratiet in Aalborg, also advocates the necessity to address non-Danish citizens in a language they will understand.
After he and his crew held meetings and social events in English to explain the breakdown of local voting systems, he noticed small advances in other parts of the country.
Matache, a resident since 2009, believes panel debates (with candidates from the parties present) have been successful tools along with issuing informative brochures in English and creating videos in multiple languages about the importance of voting.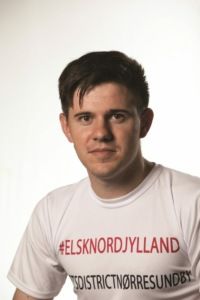 Higher turnout expected
Matache, who wants to boost local political involvement among non-Danish voters in north Jutland, concurs with Ionescu that more Romanians are taking an interest compared to 2013 and that there will be a higher turnout – particularly as there are more non-Danish citizen candidates.
Nevertheless, a large number of "non-Danish citizens in Denmark are not aware of their voting or candidacy rights," he conceded.
Before holding information campaigns earlier in the year, Matache commissioned a survey in northern Denmark that revealed that less than 20 percent of non-Danes were aware of their political rights.
And he noticed the same trend among those in attendance at his information events. Matache is most particularly concerned with hidden pockets around the country where no push has been made to get internationals to exercise their political rights, which he anticipates will keep their overall turnout low.
Together with youth delegates from Norway and Sweden at the Congress of Local and Regional Authorities from the Council of Europe, Matache has developed a model on how to raise awareness among non-Danes of the relevance of participating in local politics, and he urges non-Danish voters to take an interest in local politics to affect change.
Representing our needs
Matache is one of many non-Danish citizen candidates running for office on an agenda of helping his fellow internationals.
Fellow Socialdemokratiet candidate Keith Gray, who hails from the Shetland Islands in Scotland, intends to devote himself to international citizens, particularly those on meagre incomes who don't feel they are treated as first-class citizens.
Other non-Danish citizen candidates include Ecaterina Pedersen, a Romanian woman running for Alternative in Frederica, and Fiodor Chior, another Romanian candidate, who is hoping to become a Venstre councillor in Frederiksberg – just two more of many standing for election.
Wary of foreign clout
Clearly the rising number of candidates and voters is having an effect, with some right-wingers claiming that foreigners could jeopardise the results.
"In local elections, a very few votes can have a great influence on the outcome, and I don't think it is reasonable that we in Denmark should run the risk of letting a few foreigners decide," Holger Gorm Petersen, a local councilor for the nationalist Nye Borgelige party in Vejle, told DR.
Meanwhile, Dansk Folkeparti would prefer it if only Danish citizens were able to run for office in Denmark or, failing that, if there was a requirement for all candidates to pass a language test.
Overall, it seems a safe bet that more non-Danish voters will take part in this election, but whether they will end up electing a number of non-Danish citizens remains to be seen.