It only seems like yesterday that Reverend Darren McCallig, the popular Irish priest at St Albans Church since January 2015, arrived in Copenhagen. During his two and a half years here he brought vigour and purpose to the city and its Anglican/Episcopal congregation – not least as a columnist for CPH POST.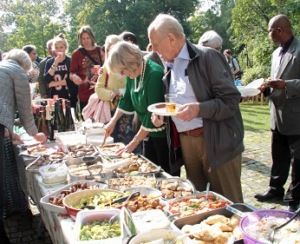 It was no surprise therefore to see so many parishioners turn out for his farewell service recently, which coincided with the harvest festival and good sunshine.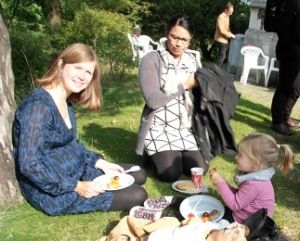 Picnickers presumably had the good vicar to thank, and his friend upstairs, for guaranteeing such splendid weather for them to eat al fresco.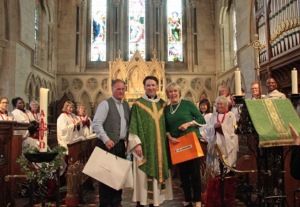 Among those in attendance were (above: left and right) church warden Chris Parker and Claire Clausen, as well as Danish priest Palle Thordal (below), who all had parting gifts for the vicar.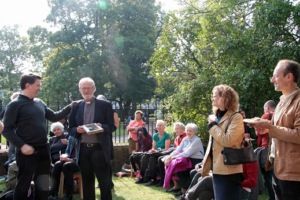 Next up for McCallig is the Anglican Church in Oslo, where his wife is head of opera at the Oslo Opera House.