Today is Anti-trafficking Day in Europe, and according to a Radikale candidate in next month's municipal elections, not enough political priority is being given to the fight – particularly with regard to the situation of foreign prostitutes on streets like Istegade in Copenhagen.
David Zepernick, the current chair of the Safe and Alive Foundation, an organisation working to assist victims of trafficking, is concerned the work of the women, who primarily come from Nigeria and Romania, poses a health risk to themselves and others.
READ MORE: New arrivals are assets not liabilities, argue proponents of integration
Successful clinic
During his time as chair of the foundation, Zepernick has overseen the setting up of a free health clinic for foreign women in prostitution. Since its foundation in 2010, the 'Tuesday Clinic' has had about 250-300 consultations a year.
"The women, who are here illegally, obviously have no health insurance, which when you take their risky line of 'work' into consideration, constitutes a health risk to themselves and everybody else," Zepernick told CPH POST.
"The clinic is the only local initiative addressing that problem. On top of its specific health-related services, the clinic also serves as a point of entry for women with a history of  sex trafficking, where they can receive a helping hand from the relevant national authorities."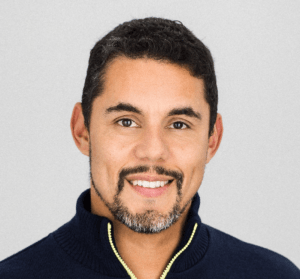 US State Department advice
Zepernick believes Denmark needs to take a lead from the US State Department, which has directly advised Denmark to "increase incentives for victims to co-operate in the prosecution of traffickers, including by permitting temporary residency for victims while they assist law enforcement" and "cease the penalisation of victims for crimes committed as a direct result of being subjected to trafficking, such as migration offences".
Zepernick is adamant that a lot can be achieved. "If we work together, we could eradicate sex trafficking in Denmark," he said.
"But to do that would require a dedicated effort and a victim-focused approach, as suggested by our friends in the US State Department, whereby you stop treating the women as illegal immigrants and criminals and start treating them as victims of a serious crime."
Shared optimism
And Zepernick is not alone in his optimism. TED Talk presenter Kevin Bales, who in collaboration with the US Embassy gave a lecture on the subject at City Hall in 2013, believes Denmark's small well-regulated society is an ideal environment to take decisive action in.
"Denmark has unique conditions to become the first country to eradicate sex slavery and trafficking in general," he said in his talk.