These are rough times for Liverpool fans. As if having to endure their bitter rivals Manchester United gobbling up title after title over the last 25 years wasn't bad enough, the past week has seen the club knocked out of both domestic cups.
But there's some good news for the Merseyside club as they'll never face having to walk alone in Denmark.
Thanks to legends like Jan Mølby and Daniel Agger, there are far more Liverpool fans in Denmark than Manchester United supporters, according to new figures from betting site Unibet.
Data obtained from Facebook showed that while Manchester United had the most Premier League fans from a global perspective, the Red Devils are considerably behind Liverpool in terms of support in Denmark. There are about 260,000 Liverpool fans in Denmark, compared to United's 190,000.
"No less than nine Danish players have been added to the Liverpool squad (youth and first team) throughout history, but the greatest Danes in Liverpool history must be Jan Mølby and Daniel Agger, who have played 524 games for the Reds combined," wrote Unibet.
"Could be a big factor why Denmark has the world's third largest concentration of Liverpool fans (300 percent of the global average) and why Liverpool is the #1 team in Denmark."
Another often cited reason for Liverpool's popularity is its popularity during the 1980s when the only football shown on Danish television (just one national channel until 1988) was invariably English and more often than not featuring Liverpool.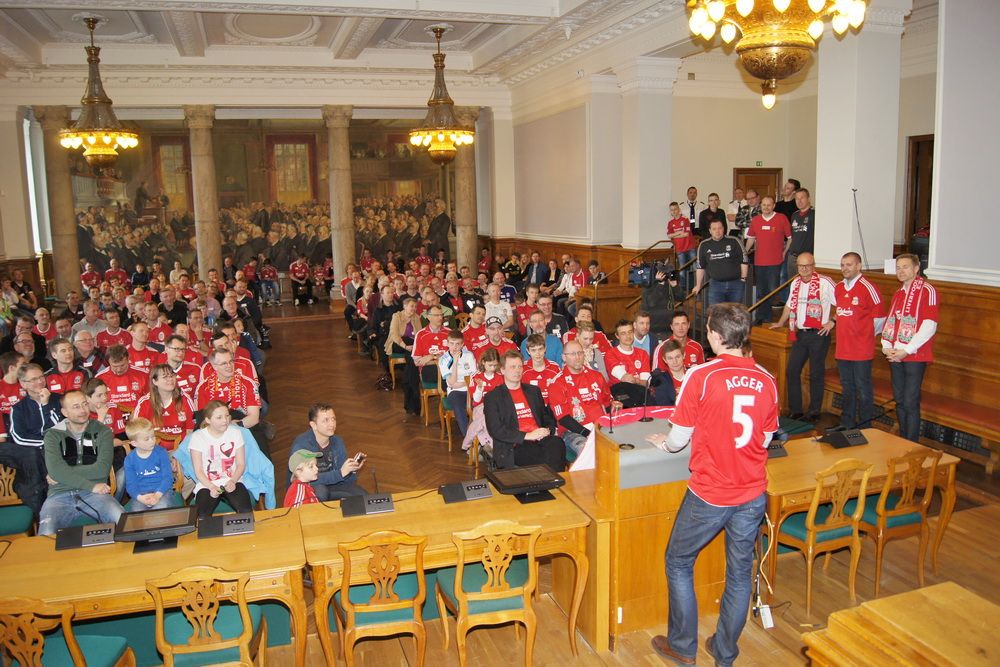 READ MORE: Danish football association sceptical about World Cup expansion
Gunners in third … again
In connection with the figures, Unibet has produced an interactive heat map that shows the popularity of various Premier League teams across the world. Manchester United dominates across the planet, and Liverpool only comes first in Denmark, Finland (most likely due to Sami Hyypia and Jari Litmanen) and Uruguay (Luis Suarez biting through there, one could assume).
Back in Denmark, Unibet's figures revealed that Arsenal were the third most popular team with 85,000 fans, followed by Chelsea (75,000), Tottenham (67,500) and Manchester City (65,500).
Then there is a big drop to Everton in seventh at 25,500, followed by Southampton (22,500) Leicester City (19,500) and West Ham (19,500).
Unibet's heat map also found some other oddities, such as Manchester City being the favourite Premier League team in two counties: Yemen and Nicaragua, while Tottenham were only the most popular in one nation: Ukraine.
See the interactive map below or click here: