This past October, Aarhus was transformed into a haven of culture and literature as the International Children's Literature section of the Hay Festival made its way into town.
The Hay Festival is a prestigious event originating from the United Kingdom. In addition to its annual festival in Hay, the literary powerhouse puts on several smaller events throughout the year held in various European cities where different types of literature become the focus.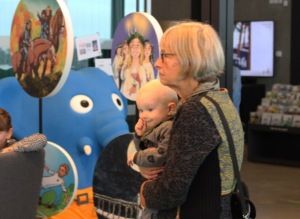 The crowds were buzzing
In this case, the location was Aarhus and the attention centred on our youngest readers. The festivities took place in DOKK1, the centre of practical and cultural life in Aarhus.
From Thursday October 26 to Sunday October 29, its rooms were filled with skilled children's authors and their bright, adorable fans. The crowds were buzzing and there was no shortage of picture books and gap-toothed smiles.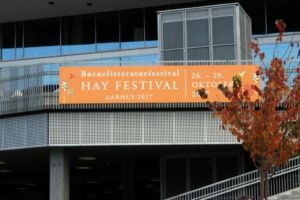 Mary at hand to welcome the many
On the opening day of the festival, Danish Crown Princess Mary cut the ceremonial ribbon and the commotion and activity of the next four days commenced.
Visitors were able to explore the building, meet the authors and like-minded fans, and participate in the public workshops on writing, illustration, and storytelling. Many visitors also enjoyed their time simply by reading a good book.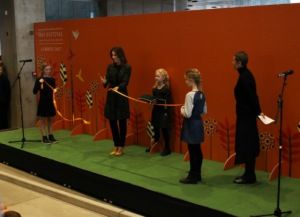 The chosen few
Any children's author knows the value and honour of being invited to this festival as it offers the opportunity for authors and readers alike to meet, share ideas, and learn from one another. Some 39 authors were chosen to participate in the festival, and each wrote a special story for the occasion and took lead of the different workshops.
As one of the chosen authors, Maria Turtschaninoff from Finland, explained: "I'm really proud to be one of the 39 voices invited to come to this festival and write these stories. I think it's extremely important that we lift literature and books for young readers up, as often as we can, in a positive way."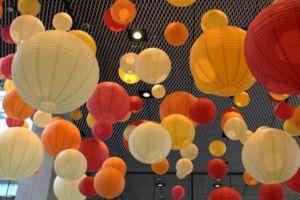 Speaking a common language
This exact positive and creative atmosphere was prevalent, as every corner of the building and face in the crowd was brimming with passion and curiosity.
"For me it's like we're all from the same part of the world and we have a lot of things that tie us together," commented Portuguese author David Machado.
"Particularly in these times that we are living now where some people in Europe are trying to pull us apart, I think it's really great that we have these kinds of events that bring people together."
There is something so refreshing about being in a room with people from all over the world who share a common interest and are willing to talk to one another and learn from their conversations. It really gives you feelings of inspiration and community, which are all the more brilliant when children are also participating in these opportunities to grow.