History
How lacrosse has come across the pond to find a home in Denmark
---
This article is more than 12 years old.
Sport owes its success to a dedicated few who have introduced it to the uninitiated – at the clubs, international schools, and even stag nights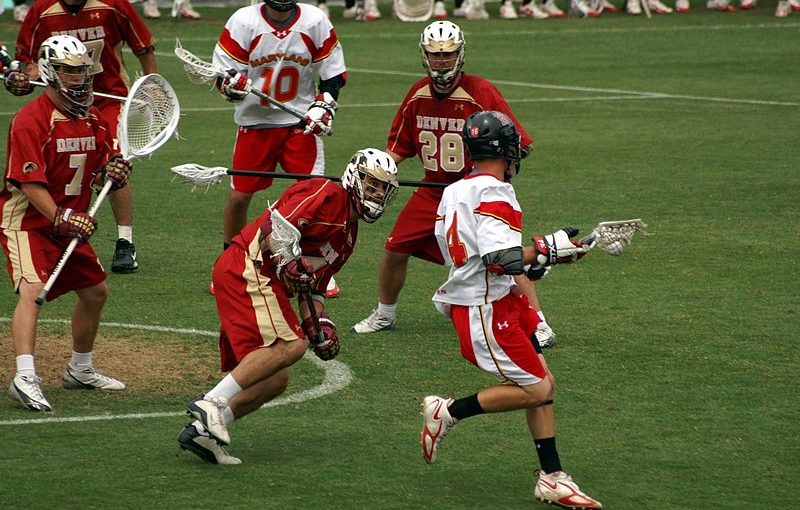 How does a sport that was developed by Native Americans 4,000 years ago make its way out of North America and across the Atlantic Ocean before finally finding a small but passionate home in Denmark? On the backs of some dedicated world travellers.
While lacrosse has found varying degrees of popularity in North America – it's the national sport of Canada but is limited to regional popularity within the United States – and to a lesser extent in the UK and Australia, it hadn't made a blip on the sports radar of the rest of the world until relatively recently. But with more students from the US and Canada studying in Denmark, and more Danes studying in North America, the sport that involves using a netted stick to throw a ball into a goal has slowly made its way in Denmark.
Speaking to CPH POST in 2010, Danish Lacrosse Federation president Ronnie Mathiesen revealed how his love affair with lacrosse started during his own studies in the United States. "I was an exchange student back in 1996 in Baltimore, Maryland. I'd never heard of the sport before, and I was playing soccer for the school," he said. "A couple of my friends said I should come and try this sport during the autumn season, and what's when I started to play."
Although there is a passionate lacrosse fan base within Denmark, it's extremely small. "In terms of popularity, it is a grassroots sport in Denmark," Mathiesen said. "Currently, we have three teams: two in Copenhagen and one in Aarhus. We have around 60 active players." According to Mathiesen, lacrosse in Denmark is limited by the fact that there are no professional leagues and it's not played in schools.
There is also a limited amount of equipment. "The limitation here is that we have about 25 to 30 sets of equipment in the entire country. That puts a limit on how much we can do," he said. "You can only have the equipment lying around in one place, so in Aarhus they sometimes don't have the equipment to do large events."
And with lacrosse not receiving any government money due to its small size and lack of a youth program, this is an ongoing problem. "The funding is all paid by membership fees," Mathiesen said. "We don't get any subsidies at all."
Because of this, Danish lacrosse has to get a little innovative in their fundraising. "We teach lacrosse at bachelor parties for funding, because we have to look into different ways of getting financial aid," he said. "We do half an hour of teaching, and then they normally play for about an hour against each other. Most of them enjoy it and have a lot of fun because none have ever tried it before and because everyone is at the same level."
In Mathiesen's eyes, this is one of the benefits of lacrosse. "That's an advantage here – 95 percent have never tried throwing with a lacrosse stick here, whereas if they were to play a more common sport, some would be way ahead of others because they've been playing it for five to ten years. People that are normally not that athletic are more on the same level as those that are."
Despite financial setbacks, the federation has been able to compete in international tournaments, albeit with a limited degree of success. "We've been competing since 2003 in men's national tournaments as a national team," Mathiesen said. "We have a lot of Americans and Canadians helping us out, because the rules are a little bit different: you can be a non-Danish passport holder and play as long as you have Danish heritage."
And Mathiesen and other members of the federation have tried to at least improve on the limited awareness of the sport by giving lessons to school children. "We just started this year a program with the Copenhagen International School for kids between eight and 13, where they have classes once a week," he said. "Twenty percent of them know what the sport is about, and for the rest it's a totally new sport." But they do catch on, and quickly. "Kids, when they're very young, just pick it up," Mathiesen said. "They say 'Oh, this is how you throw it' – so they do it, and they don't think about it."
In the end, all the effort comes down to a love of the game. "Most of us just do it because we want people to enjoy the sport as we have," Mathiesen said. "The camaraderie … it's such a close-knit, tied-together sport. People feel they're connected around lacrosse, and I think that's the joy we want to share with a lot of other people."