InOut
InOut: Museums Corner selects five of this country's most interesting buildings
---
This article is more than 8 years old.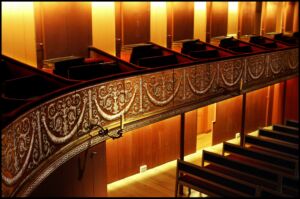 It might not be obvious at first glance, but there's a lot of work for Meryl Streep in this month's Museums Corner.
First off, and most obvious of all, is the possibility of her making a personal appearance at the Karen Blixen Museum. Streep played Blixen in the 1985 Oscar-winning film Out of Africa, dividing the critics with her Danish accent.
And she wouldn't look out of place at Esrum Abbey after playing a nun who's a strict parish head-teacher in the 2008 film Doubt.
Few would doubt she could rough it as a Greenlandic explorer, and she would certainly know something about Knud Rasmussen having narrated the 2012 documentary To the Arctic.
Which leaves the theatre museums Revymuseet and Teatermuseet – now if only she had a link to acting.
Besides playing actresses in The French Lieutenant's Woman and Postcards from the Edge, we can't think of one.
---
Fashionable Karen Blixen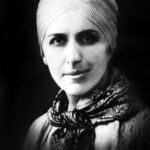 Karen Blixen Museum, Rungsted Strandvej 111, Rungsted Kyst; open (Oct 1-April 30) Wed-Fri 13:00-16:00, Sat-Sun 11:00-16:00; over-14s: 75kr, under-14s free adm; blixen.dk
Karen Blixen (1885-1962) is considered one of Denmark's most significant 20th century writers. Karen Blixen could be very theatrical, both in her attire and appearance. Disguise and metamorphosis were recurring features in her life and her writing. At the Karen Blixen Museum you can for the first time ever see her original dresses. The exhibition Blixen on Stage shows Blixen's fashionable style, intelligent self-staging and playful disguises.
---
Behind the scenes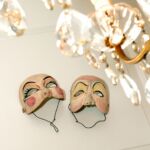 Revymuseet, Allégade 5, Frederiksberg; open 11:00-16:00; over-18s: 50kr, under-18s: free adm; revymuseet.dk
Teatermuseet i Hofteatret, Christiansborg Ridebane 18, Cph K; open Tue-Thu 11:00-15:00, Sat-Sun 13:00-16:00; over-18s: 40kr, under-18s: free adm, concessions available; teatermuseet.dk
If you're into dressing up and love the theatre you should visit Revymuseet (Revue Museum) and Teatermuseet i Hofteatret (Theatre Museum at The Court Theatre). Revymuseet will walk you through the Danish stars of humour, comedy and stand-up and you will finally know who Dirch Passer is. The communication might only be in Danish though, so bring along a Danish-speaking friend who can translate. The Theatre Museum at The Court Theatre is situated at the Christiansborg Riding ground. Visitors may move freely all over the auditorium, on the stage, up in the balconies and in the small lodges, in which among others King Christian VII's physician, Johann Struensee, and the former ballerina and Frederik VII's third wife, the Countess Danner, have spent many evenings.
---
Medical plants and historical abbey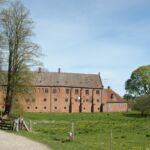 Esrum Abbey, Klostergade 11-12, Esrum; open (until Oct 18) Tue-Sun 11:00-17:00, (from Oct 19-March 31) Sat-Sun 11:00-17:00; summer tickets: over-15s: 75kr, under-15s: 35kr, concessions available, winter tickets: over-15s: 50kr, under-15s: free adm; esrum.dk
Esrum Abbey was founded in 1151 and part of the beautiful and impressive building still remains today. It is beautifully located near Esrum Lake, and a visit to the abbey and Møllegård is a journey of discovery into the cultural, natural and religious universes. Don't miss out on the garden, which has been home to more than 100 different medicinal plants since the Middle Ages. Esrum Abbey also has great range of events for foodies – check out the program on the website.
---
The home of an explorer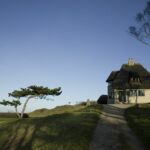 Knud Rasmussen's home, Knud Rasmussensvej 9, Hundested; open (April 1-Oct 18) Tue-Sun 11:00-16:00; over-18s: 50kr, under-18s free adm; krh.dk
Knud Rasmussen's contribution to the exploration of Greenland is significant. He initiated seven expeditions that each yielded groundbreaking scientific results. The expedition involved experts on a number of fields, including botany, geology, meteorology, cartography, ethnography and archaeology. In the hilly terrain close to Hundested in north Zealand lies a beautiful house in wonderful surroundings. The house was built in 1917 on Knud Rasmussen's own initiative. It was originally intended to be primarily a place for Rasmussen to plan his expeditions and work on his manuscripts, but he also frequently used it to entertain friends, colleagues and authors. You can come inside the house and mind of a great explorer and enjoy the magical views from the hills.
Find out more at http://www.cphmuseums.com/.