News
Majority of Muslims want special treatment for their children
---
This article is more than 8 years old.
Privacy shower curtains and halal meat among the items Danish Muslims would like to see at daycare centres and schools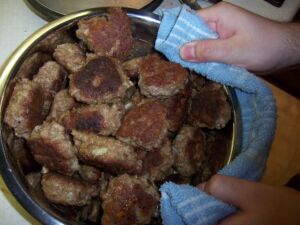 Danish Muslims and the rest of the population have very different opinions about whether there should be special consideration given to Muslim children at schools and daycare centres, according to a Wilke poll conducted for Jyllands-Posten.
While nearly 74 percent of the Muslims said there should be a shower curtain hung so that it's possible to take a shower privately after sports or swimming, only 40 percent of the Danes believed one was needed.
Some 83.4 percent of Muslims said halal meat should be served at Danish nurseries, kindergartens and schools, compared to just one in four of the Danes.
Cutting the pork
The former prime minister, Helle Thorning-Schmidt, said in 2013 that "there has to be room for ordinary meatballs and roast pork" at Danish institutions.
But Dan Jørgensen, Socialdemokraterne's integration spokesperson, doesn't see why people would have an issue with halal meat in schools.
"In most places it could be done with a normal, pragmatic approach. I don't see the big problem," he said.
Submission to Islam
In Randers, Dansk Folkeparti (DF) has insisted that local institutions respect 'Danish food culture'.
"It is submission to Islam to drop meatballs and eat halal meat," said DF's integration spokesman, Martin Henriksen.
READ MORE: Hospital uses only halal beef
Integration expert Jens Peter Frølund Thomsen from Aarhus University said that the figures reveal that Muslim immigrants have different views than the rest of the population regarding whether or not Denmark should be a multicultural society.