News
Business as usual following security threat at Danish school, but some pupils fear for their safety
---
This article is more than 8 years old.
Apparent threat on chat forum prompts police response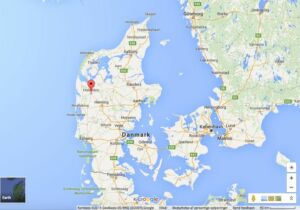 A number of pupils did not attend classes at VUC in Holstebro in northwest Jutland following an apparent security threat that was circulated on a chat forum on Thursday evening, the local newspaper Dagbladet Holstebro reports.
The following message was posted on 4chan.org: "If you live in Denmark and go to VUC in Holstebro, you shouldn't go to school."
Reported to PET
Rune Hansen, a 4chan user from Copenhagen, saw the message and reported it to the police intelligence service PET.
"When I saw it, I called PET and reported it. It was by chance I stumbled across it and it could have been a bad joke, but I wanted to avoid an attack on Denmark at all costs," he told Ekstra Bladet.
The authorities, however, chose not to inform the school of the reported threat until Friday morning, at which point it was decided not to close the school.
Henrik Nielsen, the officer in charge at Mid and West Jutland Police, said the school had been briefed on the measures to be taken, but didn't elaborate on these.
"We have been at the scene from the early morning and have informed the school's management how we have decided to act," he said.
The school's management visited the classrooms on Friday morning to inform the pupils of the situation and that classes would continue as usual, but a number chose to stay away, fearing for their safety.