News
Three sentenced in massive human trafficking case
---
This article is more than 8 years old.
Romanian siblings get prison sentence and expulsion for their role in a massive trafficking case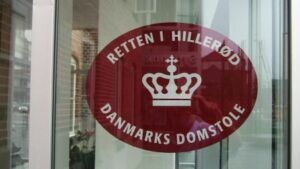 Three Romanian siblings have today been found guilty of human trafficking and making threats against several of their victims, ruled a court in Hillerød today.
The three siblings – two brothers aged 36 and 39 and their 27-year-old sister – were convicted in what is regarded to be Denmark's largest ever case of human trafficking.
The 39-year-old brother will serve three years in prison, the 36-year-old  two years, and the sister two years and three months. All of the convicted traffickers will be expelled from the country after serving their sentences.
A million kroner swindle
The three defendants were found guilty of participating in an extensive network of traffickers. According to the police, the network transported Romanians to Denmark, placed them in homes and then took them to the immigration services for Nem-IDs and a CPR number.
The traffickers then took out loans and other subscriptions in the names of the poor Romanians. Overall, they were convicted of committing fraud to the value of almost a million kroner.
The prosecutor had demanded five years in prison for each of the defendants.
More cases to come
The sister and the 39-year-old brother have both appealed against their convictions, while the 36-year-old brother chose to accept his sentence.
The case dates back to February 25 when the police raided 62 addresses in Zealand and Lolland-Falster to uncover a suspected network of traffickers and their victims.
READ MORE: Raid leads to human trafficking charges
During the sting, 95 people were arrested. The verdict settled today is the first in a complex series of cases involving the same network.