News
Danish Bestseller founder to outbid property developer to conserve area of London
---
This article is more than 7 years old.
Troels Holch Povlsen has reportedly committed to outbidding British Land for Norton Folgate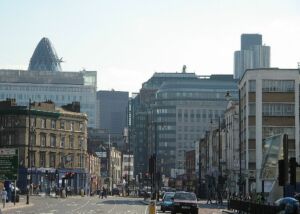 The Danish businessman Troels Holch Povlsen, founder of the successful fashion company Bestseller, has made the unusual commitment to save a historic area of London from demolition and the construction of large modern buildings by promising to outbid a property investment company for the land, the London Evening Standard reports.
READ MORE: Danish billionaire creating fund to support African entrepreneurs
Opposing visions
Norton Folgate, a small neighbourhood in the northern part of the City of London financial district, currently belongs to the City of London Corporation and has been earmarked for demolition.
The property investment company British Land made a bid for the site in September, which was rejected, but Boris Johnson, London's mayor, has called in the case and will give a ruling on the area's future, which is expected on Monday.
Tim Whittaker, the head of the Spitalfields Trust, a conservation group opposing the development plans, outlined Povlsen's role in its vision.
"We have a backer who will buy the site from the City and match British Land's price and more if need be," he said.
"We would then carry out our scheme to repair the buildings and get the area into use by small businesses and houses instead of great big offices."
London home and local interest
Povlsen has a home in the Westminster area of London and is said to have "an interest in the area" of Norton Folgate.
"He's horrified by seeing London being ripped to bits and big sites being created out of smaller ones," Whittaker said.
"He wants to put his money where his mouth is."