News
Cruz: Trump could bomb Denmark
---
This article is more than 7 years old.
Gloves are most definitely off in the US election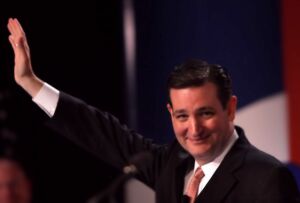 Denmark once again featured during the race for the Whitehouse in the US this week following the Iowa caucuses results.
Ted Cruz, the Republican winner of the Iowa caucuses who is a 16/1 outsider to replace Barack Obama as president later this year, mentioned Denmark as part of some rather unflattering remarks about his outspoken competitor, Donald Trump.
"I don't know anyone who would be comfortable with someone who behaves this way having his finger on the button," Cruz said during a press conference in New Hampshire (see video below).
"I mean, we are liable to wake up one morning and Donald, if he were president, would have nuked Denmark."
READ MORE: Denmark features in US presidential debate
Trumpeting Trump
The joke drew a smattering of chuckles from those present, but Trump was in no laughing mood, tweeting that "based on the fraud committed by Senator Ted Cruz during the Iowa Caucus, either a new election should take place or Cruz results nullified."
It's the second time that Denmark has been mentioned during the US election race.
Last year, the Democratic candidate Bernie Sanders pointed to Denmark as a country that the US could aspire to in a number of areas, including social welfare.
For all the talk about Cruz and Trump, Marco Rubio is the bookies' favourite to get the Republican nomination.
However, at 11/4 to become the next president, he'll have his work cut out trying to beat Hillary Clinton, an odds-on 10/11 shot.
Sanders and Trump are 8s, and Cruz 16s.