Culture
Today's Date: Marie reaches 40
---
This article is more than 7 years old.
French flags on the buses?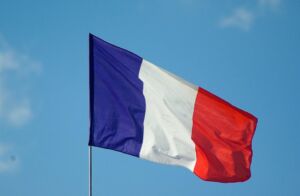 The flags will stay raised following Princess Mary's birthday as not only do the royal brothers' wives look the same and have the same name, they almost have the same birthday.
Princess Marie, who ceased being plain old French-born Marie Cavallier when she married Prince Joachim in Møgeltønder in 2008, is turning 40. They have two children together: Henrik and Athena.