News
Vestas announces another strong annual result
---
This article is more than 7 years old.
Share dividends surge as the company unveils record-high profits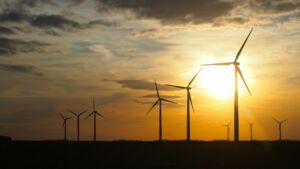 Vestas shares surged 10 percent today after the company announced a record revenue for 2015.
The world's largest wind turbine producer posted a turnover of 62.7 billion kroner as its net profit almost doubled from 2.9 to 5.1 billion kroner.
The order intake for wind turbines increased dramatically – from 6,544 MW in 2014 to 8,943 MW in 2015.
Share dividends surge
"Vestas met or exceeded its full-year 2015 guidance on revenue, EBIT margin, and free cash flow, and it delivered double-digit margins and its highest ever net profit," stated Anders Runevad, the group president & CEO.
"We also secured our highest ever order intake, doing so across 34 countries on five continents, which bodes well for continued high activity levels in 2016.
This year, the company expects to increase its revenue to at least 67 billion kroner and plans investments of about 3.7 billion kroner.
Vestas dividends were raised from 3.90 kroner to 6.82 kroner per share.