News
Danish intelligence agency to start 'hacker academy' to fight cyber warfare
---
This article is more than 7 years old.
"Have you got what it takes to become a member of a secret elite unit?"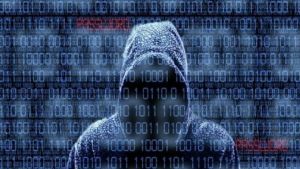 The Danish security and intelligence service PET has announced plans to recruit talented IT nerds interested in helping the Danish state with its cyber espionage against foreign powers like terrorist organisations.
The agency has today launched a marketing campaign for what the media is calling a "hackers' academy" with the slogan: "Have you got what it takes to become a member of a secret elite unit?"
READ MORE: Cyber warfare heats up
Not enough talents
According to Lars Findsen, the head of PET, it is a challenge finding enough talented people in a small country such as Denmark, even if there are a few 'hackers' at large.

"This is not about fully-capable hackers – hopefully, there are not many of those out there, anyways – but about people who have the basic skills we can build  on," Findsen told Politiken.
READ MORE: Cyber Security Centre warns of hacker attacks
Cyber espionage
The applicants will go through a four-month selection process at a secret location in the Copenhagen area, after which they may be recruited to PET's Computer Network Exploitation team.

The selection process will be supervised by psychologists and PET's own IT specialists and is based on the same recruitment process used for the elite commando frogman corps of the Royal Danish Navy.

Officially termed 'network retrieval', in reality the recruits would be helping PET with cyber espionage against foreign powers, writes Politiken – a type of activity that would normally get you sent to prison.
Denmark is not alone in selectively recruiting for cyber espionage. Other countries have been known to target those with autism spectrum disorders such as asperger's syndrome – a condition not uncommon among over-achievers in IT.