News
Social housing efforts in vulnerable neighbourhoods work
---
This article is more than 7 years old.
Billion-kroner investments have led to increased employment, a study shows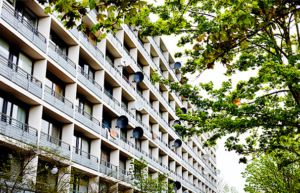 Billions of kroner spent on social housing efforts in vulnerable neighbourhoods across Denmark have had a positive effect, reveals a study carried out by Kraks Fond Byforskning (Kraks Fond – Institute for Urban Economic Research).
Researchers analysed the effect of 2.1 billion kroner spent by the Danish government on social housing initiatives in 480 marginalised residential areas (mostly in the metropolitan region) from 1994 to 1998, comparing the results with areas that did not receive such support.

Decreased unemployment
"Thanks to the social housing efforts, unemployment among men has decreased by three percentage points and among women by two percentage points," researcher Gunvor Christensen told radio P4.

"More men have found employment and women seem to have started with an education that in the long-run increases their chances in the labour market."
Denmark has been investing in social housing efforts in vulnerable neighbourhoods for about three decades and the new study now proves it works, Christensen noted.