News
Copenhagen gets 300 new trees
---
This article is more than 7 years old.
Thousands more are to be planted over the next decade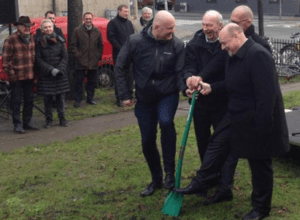 The Danish capital will soon look a lot greener as 300 new trees have been planted in the city's parks and streets over the past few weeks.
"I am looking forward to counting treetops on my bicycle tours through Copenhagen," Morten Kabell, the deputy mayor for technical and environmental issues, told Metroxpress.
"Our ambition is that 75 percent of the local residents experience Copenhagen as a green city by 2025, so it is essential to bring more nature into the city."
READ MORE: Thousands of flowers to help Copenhagen bloom this spring
World's tallest trees
There is a great variation among the newly-planted trees, which include exotic coniferous trees such as cedars and giant sequoias.
Giant sequoias, also known as mammoth trees, are some of the world's tallest trees. They can grow as high as 85 metres.

More trees to come
Since 2012, Copenhagen Municipality has planted 5,488 new trees, while 873 trees had to be cut down due to a disease or to create place for building projects.
Copenhagen Municipality has a goal to plant 100,000 new trees over the next decade.
In September, City Hall pledged to allocate 3.7 million kroner of this year's budget to planting 23,700 trees in 2016.