News
Anonymous Denmark leaving parent group
---
This article is more than 7 years old.
The Danish hacktivists accuse AnonHQ of diverting from original ideals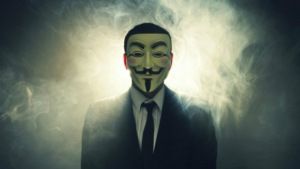 The Danish branch of the hacktivist collective Anonymous has decided to split from its parent group AnonHQ.

On Tuesday, Anonymous DK wrote on Facebook that AnonHQ had diverged from the group's original ideals by showing apparent support to the Democratic presidential candidate Bernie Sanders and his quest to become America's next president.
READ MORE: Hacktivists punish Danish political party for signing surveillance bill
"AnonHQ has recently shown behaviour and actions that are miles away from what Anons around the world expect, and they have started using our shared identity in areas that absolutely do not follow our ideals," Anonymous DK wrote.

Lack of transparency and greediness
Anonymous DK also complained about the lack of transparency in the organisation's finances, including AnonHQ earning over 1,000 US dollars daily on adverts with content the Danish branch disapproves of.

"Greed has simply cast a veil over our now former brothers and sisters at AnonHQ, and it is specifically greed that is the enemy of all Anons," explains Anonymous DK, which has over 2,300 followers on Facebook.

Anonymous is a decentralised international network of hackers and activists which became known for attacking government, religious, and corporate websites.
Anonymous DK now considers AnonHQ as "illegitimate" and says it will continue working as an independent group.