Community
International House warmly welcomes new arrivals
---
This article is more than 7 years old.
Food, entertainment and freebies; the event had it all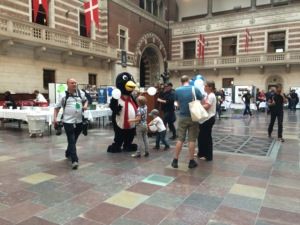 On Wednesday 31 August, newcomers to the Danish capital were greeted by a welcome reception hosted by International House Copenhagen.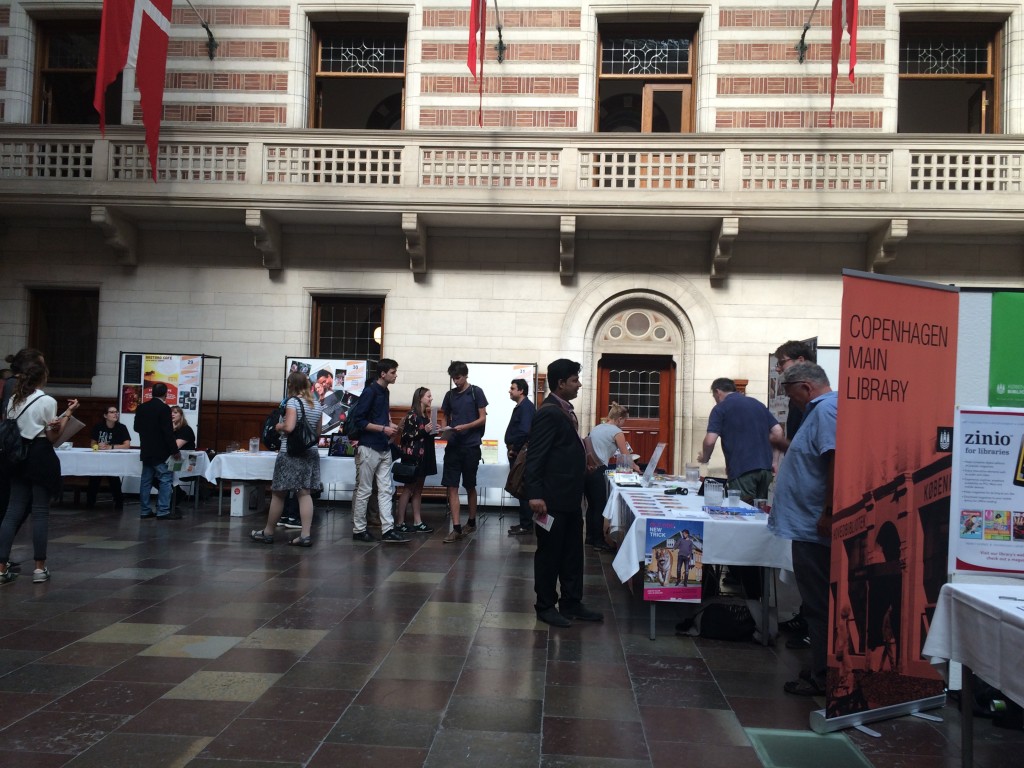 The auditorium of City Hall was decked out with stalls representing various companies and institutions in the city.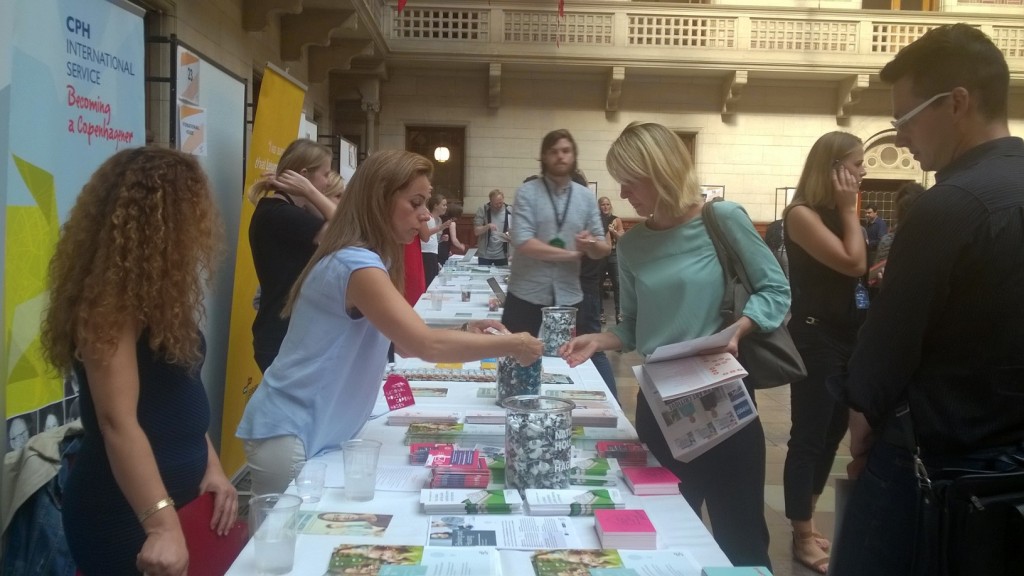 No-one left a table without a brochure or freebie in hand and a better idea of the cultural and leisure opportunities the city holds.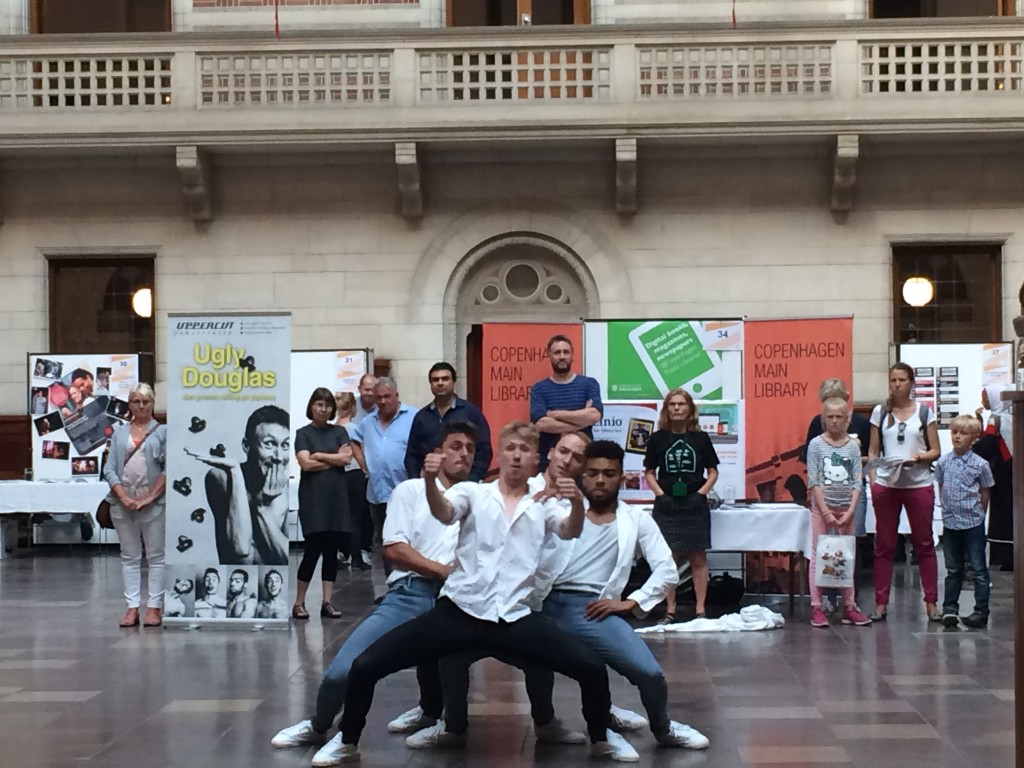 As well as the stalls, there was also food and entertainment. Games of football and badminton were set up, the dancers from Uppercut Dance Theatre performed and …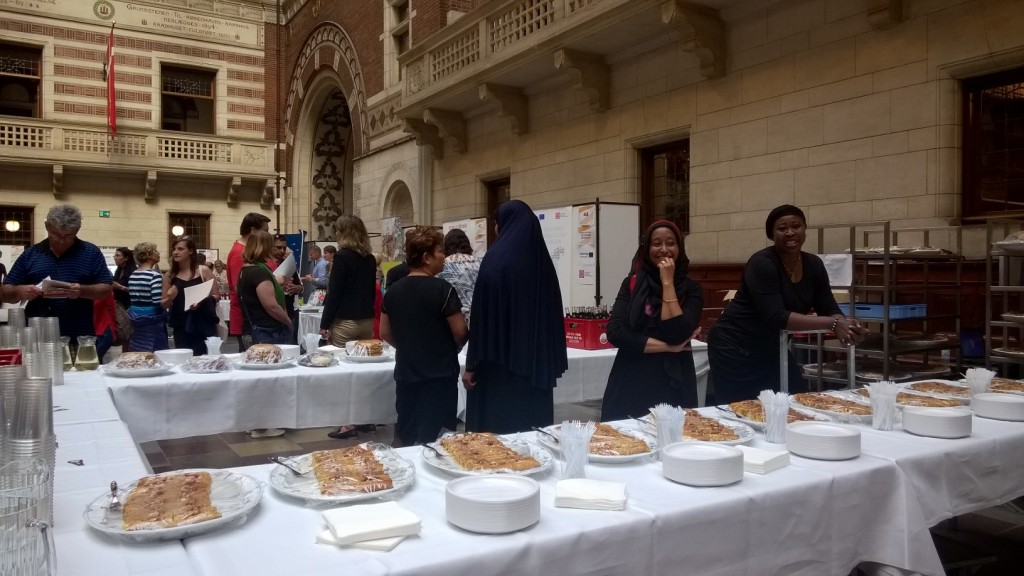 and the pancake table saw a sizeable crowd gather around it!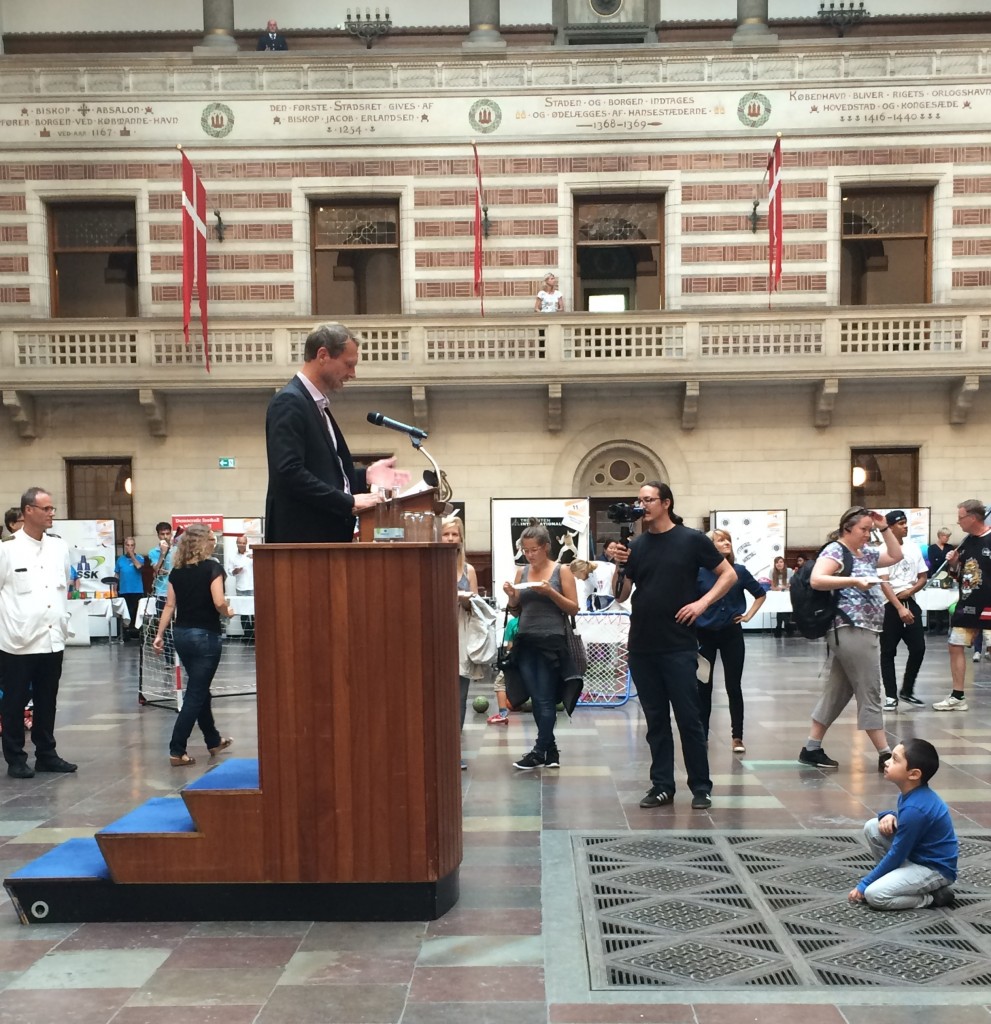 Carl Christian Ebbesen, the city's deputy mayor for culture and leisure, addressed those present
Read more to find out about some of the visitors' experiences:
1. HOLLY, UK (and Laura)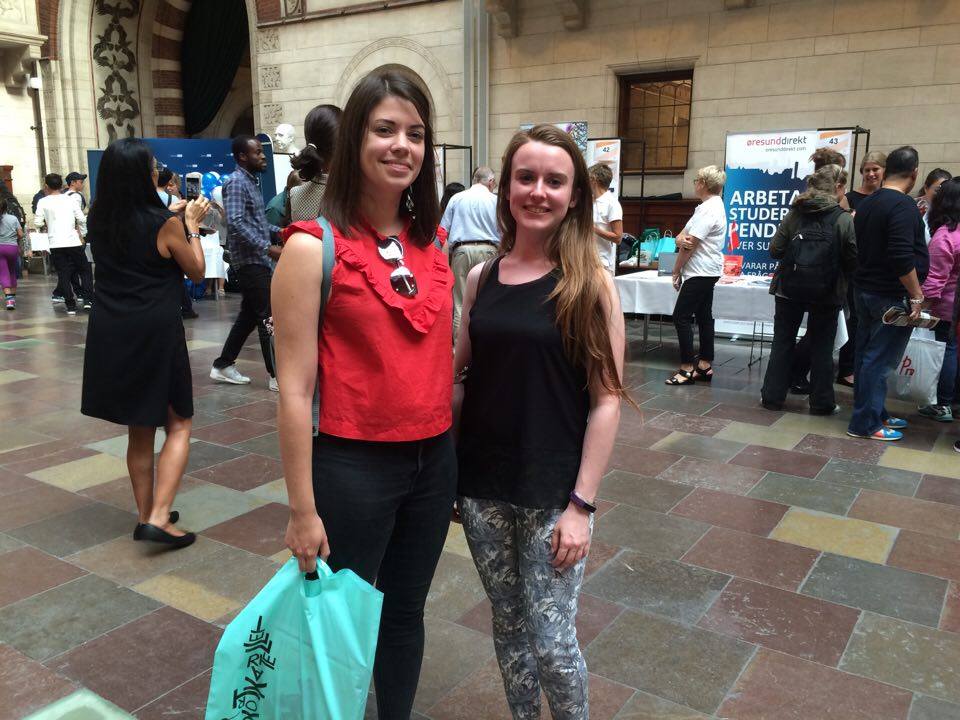 "I came here with my boyfriend three months ago. I really love being here; I am enjoying cycling. I did the Danish summer school in July and although many people said that summer hasn't been very nice this year, I think it was so lovely!"
2. SARI, INDONESIA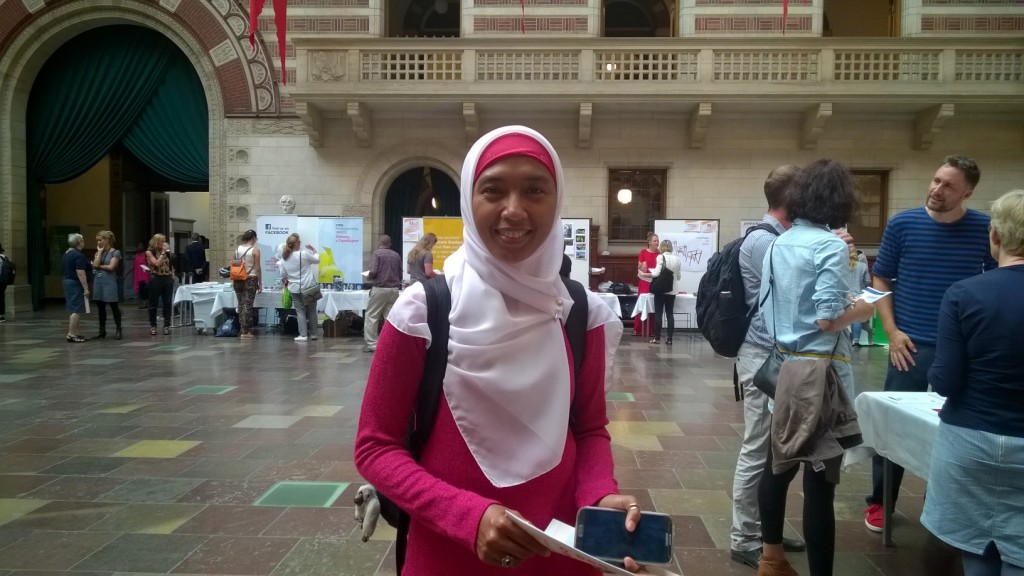 "I arrived in Denmark 10 years ago, as I married a Dane. My husband helped me to go to the kommune, where I knew about the Danish language school and from there I got information about all the education system and how to get a job. My friends suggested I come to this event, so I checked the website."
3. NICOLAS, COLOMBIA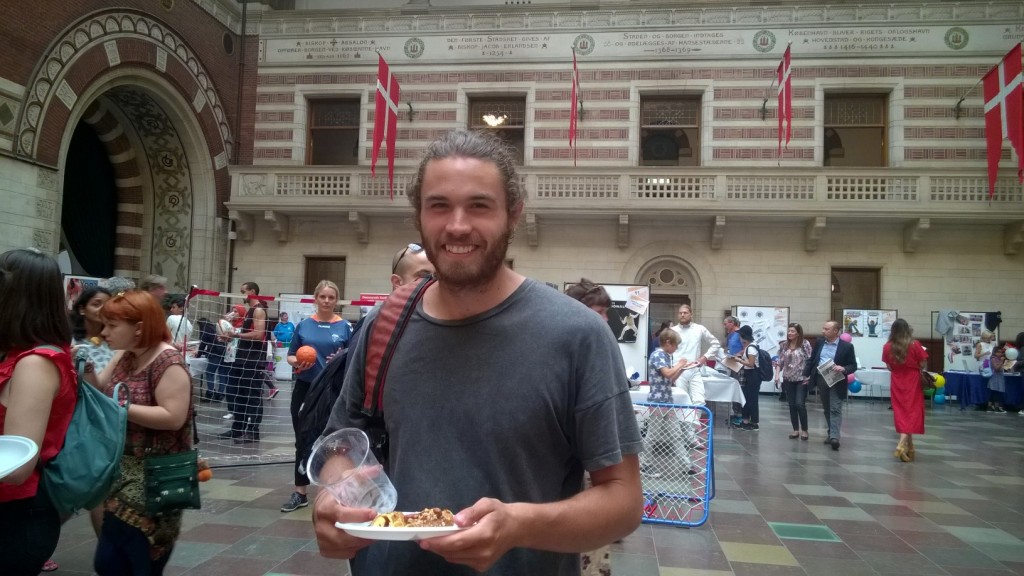 "I arrived here last week to study anthropology. It is pretty nice here, I was impressed by the weather: mostly sunny and hot."
4. MIHILE, BELGIUM (and Tara)
"I am an exchange student studying business engineering. I arrived last Friday, and I will stay until January. It is interesting to see all the different things you can do here."
5. SOFIAN, FRANCE (with Sofia and Lois)
"I arrived yesterday! I will stay here one year to study anthropology. I am in a group of Erasmus students in Copenhagen."
6. MITCHELL, AUSTRALIA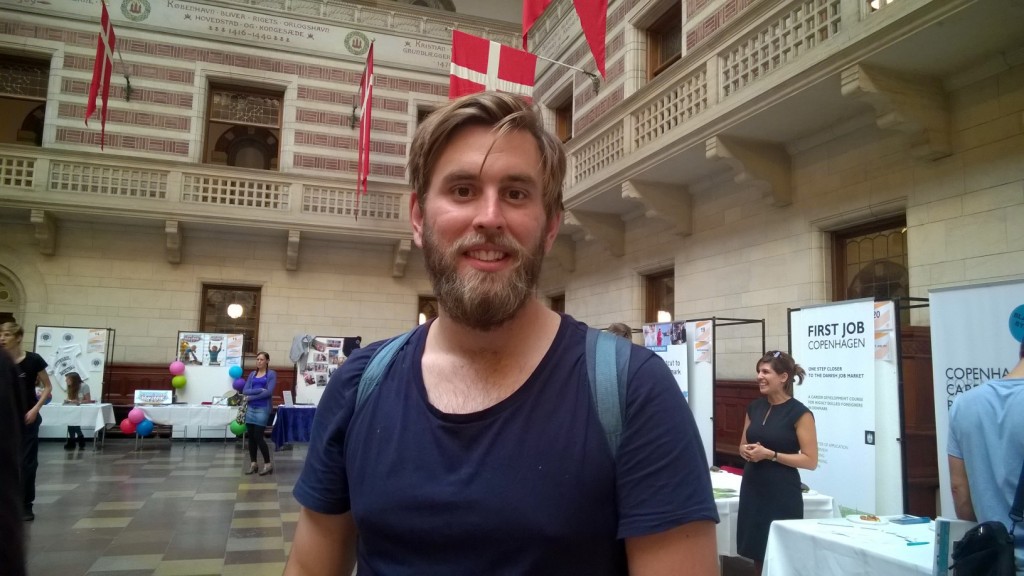 "I arrived in Denmark three years ago. I am doing the First Job Copenhagen course, where I learned about this event and realised I needed to be more proactive about my approach, so I came here."
7. LYDIA, CHINA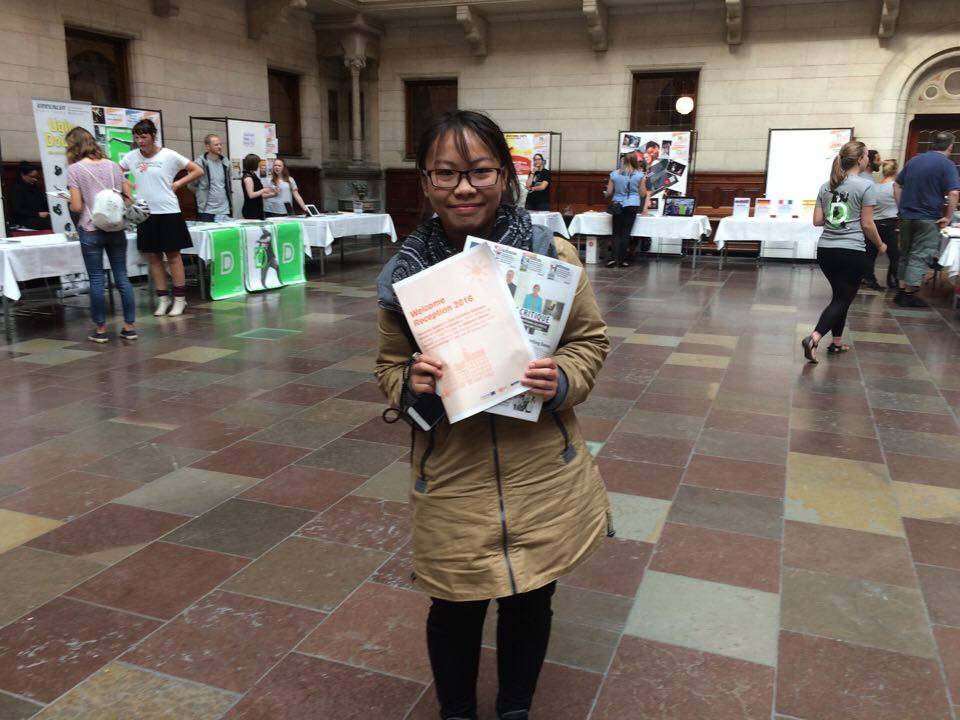 "I've been in Copenhagen about three days. It's a very nice city, the environment is good. I live in a small town in Finland and Copenhagen is more like a modern city. And also, people here are very warm-hearted. I like them!"
8. MUHAMMAD, FRANCE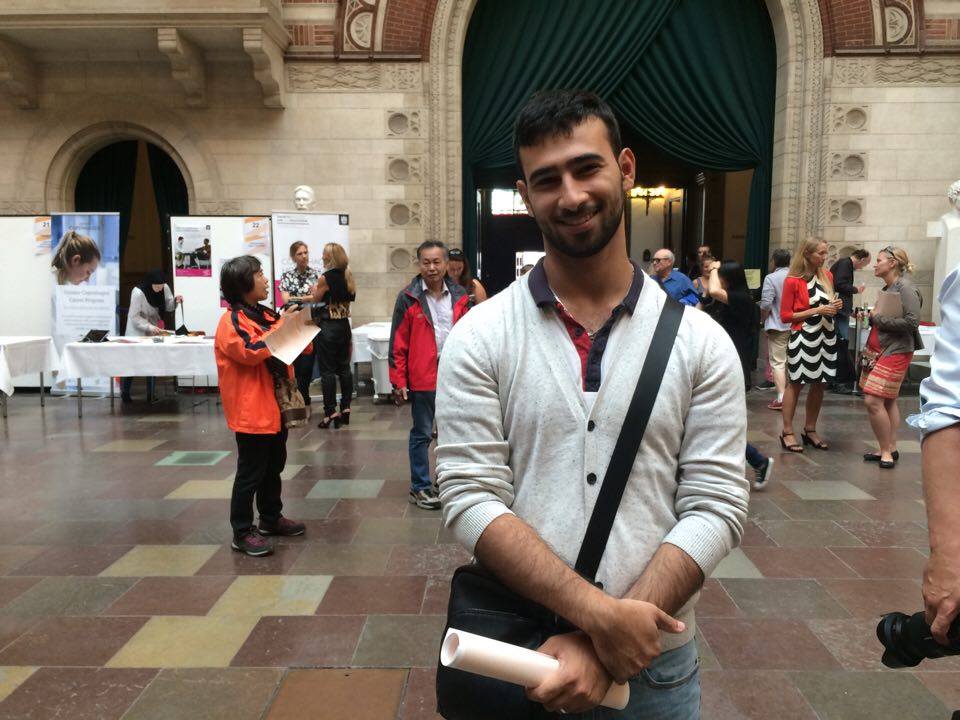 "I live in Sweden. I'm visiting Copenhagen. This is a great event, very interesting."
9. IRIS and PHILIP, BRAZIL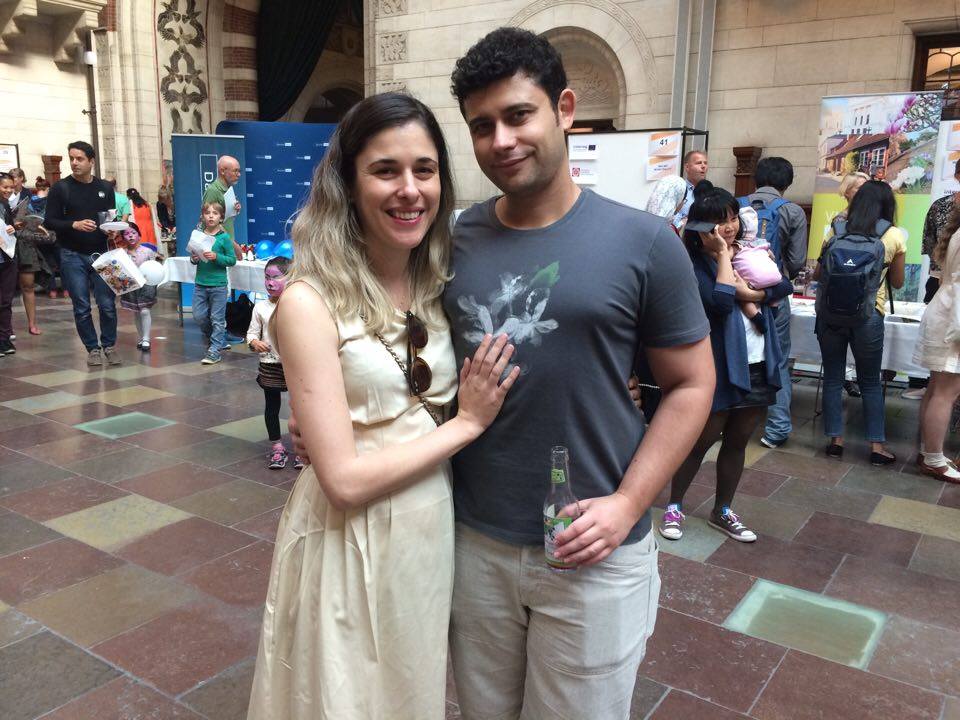 "We've been in Copenhagen three hours, we just got here! (Philip) This event matched the time we got here so we came straight from the airport. It's really cool, and it's really nice that the volunteers take the time to welcome us from abroad. It's nice to feel this warm reception. It really makes a difference."
10. JAMIE, GABBY, SIERRA, USA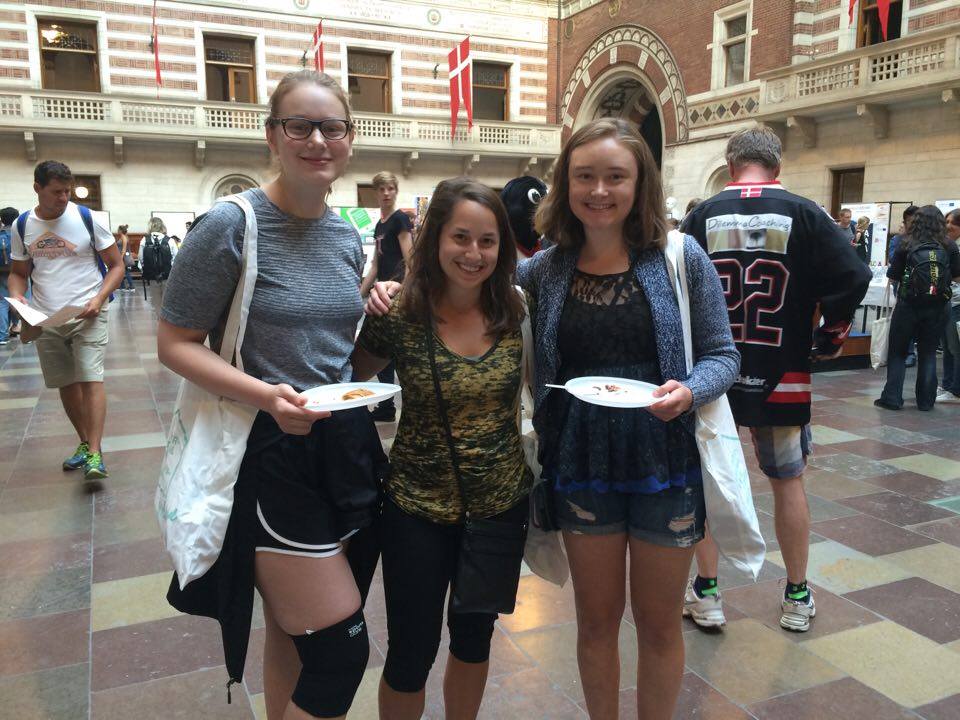 "We've been in Copenhagen a little more than a week. We're studying abroad with DIS. Copenhagen's really nice, I can't really think of anything bad to say. I feel like I haven't been here long enough to have a bad experience!"
11. VENTICIA, INDONESIA (and Rizky)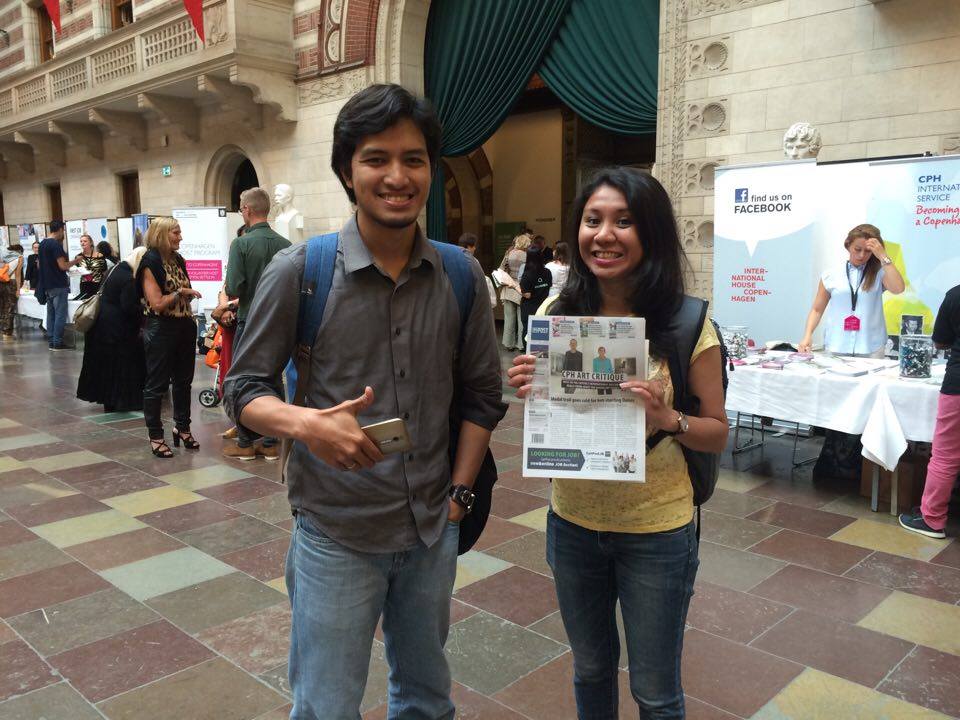 "I've been in Copenhagen three weeks. I'm a PhD student at University of Copenhagen. The event was useful. I got a lot of brochures and a piggy bank and everything!"
12. VICTORIA, VENEZUELA, and CAROLINA, ARGENTINA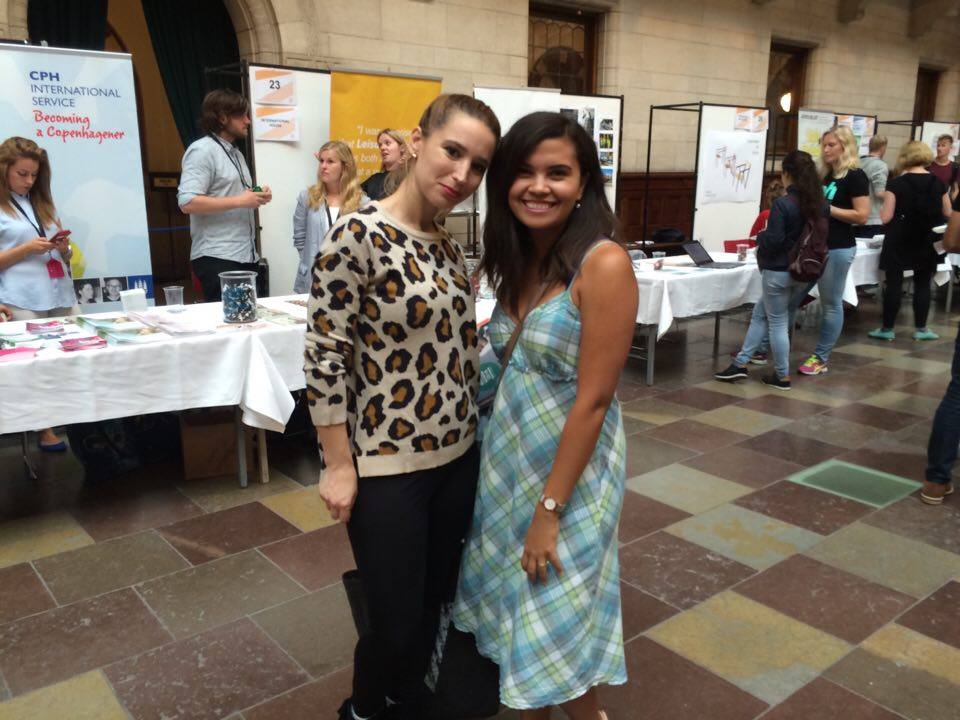 "We've been here three months. (Victoria) My husband's Danish so we decided to move here. (Carolina: I am here because of my boyfriend's job, he's an engineer). The event was very useful because you get to know other companies and people and find some activities that suit you."