News
Illegal fishing threatening several species of fish in Randers Fjord
---
This article is more than 7 years old.
Sporting organisation mobilising to stop poaching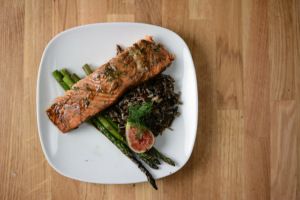 Illegal fishing in Randers Fjord is so widespread that it is threatening the population of several species of fish.
Local sporting association Langaa Sportsfiskerforening is holding meetings to discuss how to combat the problem.
READ MORE: Danish waters getting fishier
Association chairperson Lars Kielsgaard said that salmon and sea trout are being especially impacted as poachers grab the fish as they leave the sea and enter the fjord on their way to spawning grounds further up the rivers. The fish never have a chance to spawn.
"Stocks are reduced when such large quantity of fish are caught in the fjord," Kielsgaard told DR Nyheder.
"The rumours we hear, and what we see when we sail around out there, show that the problem has become very extensive."
No answers
Kielsgaard has no real answer for how to stop illegal fishing, but hopes that fishermen will police themselves when they realise the extent of the problem.
"It may help to open people's eyes that they should not be buying illegally-caught fish and that they should not fish illegally."