Opinion
Fashion Jam: Winter's coming!
Jenny Egsten-Ericson
---
This article is more than 7 years old.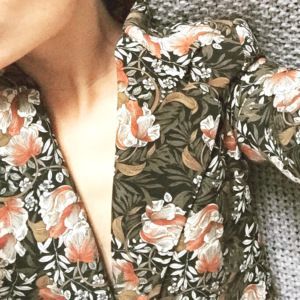 The weather gods have been playing with our minds (and wardrobes), as normally by this time of the year we would have packed away all our summer staples a while ago and snuggled up in our new knits.
Winter's coming!
But not in 2016, so how can we implement autumn styles into our summer wardrobe until the wind and cold really come knocking on our doors? Because that's one thing we can be sure of: it's coming!
Extend the life of a romantic summer dress by layering a cashmere turtleneck underneath for the long winter ahead. And don't pack away your flower prints: if they go in a darker shade, use them to lighten up the winter by wearing a flower-print jacket over a fluffy knit.
And while you're at it, wear a tweed skirt and kick out your bronzed summer holiday pins until the cold nights draw in.
Rule with velvet love
One trend we have seen for some seasons now, which is totally climaxing this autumn, is velvet. The strokable fabric can be seen in shoes, bags, dresses and coats – you name it. Wear it crushed, coloured or top-to-toe. Anything goes as long as it's smooth as velvet.
Seeing the crushed velvet makes me realise that the '80s are back (again!) We just have to look at the Isabel Marant and Yves Saint Laurent one-shoulder party dresses or the fact that stirrup leggings are back. Yes, Jane Fonda will be pleased.
Purple rainstorm
Colour-wise, designers have soaked entire looks in a sort of sickly shade of violet, giving us this season's stand-out colour trend. It might have been in honour of the late prince of purple rain (and the '80s), but for his sake, let's go a bit darker towards plum, lavender and heather.
Houndstooth, plaid, tartan and gingham were all featured on the catwalks – all you have to do is pick your favourite and checkmate!
The love affair with ruffles, frills, pleats and ruching continues this season with everything from hems, collars and even accessories adorned with frills. If there is one thing you can't be without this autumn it's the pleated skirt. More pleats please!
Return of the mac
A new autumn season would be nothing without a good coat trend, and for AW16, in the immortal words of Mark Morrison, it is the return of the mac. Whether it's a mac in animal print, leather, patchwork or bright colours, the choice is neverending and totally up to you.
Our worried mothers out there will clap their hands in joy at the number of sensible coat options to pick from this season. The puffa jacket is (literally) the season's biggest trend and option, and on this note I have to add that shearling (sheepskin) is back and was prevalent in almost all of the collections this season, so there are no excuses for being cold.
Some designers are giving us the most decadent textile offering of all: brocades so shimmering and so structured that they looked like actual hammered metals. Overall, with so many metallic colours and sequins glittering on all the garments, shoes and accessories, AW16 is clearly the season to shine.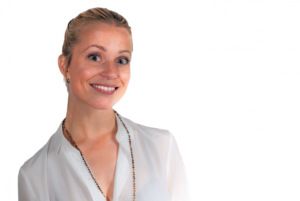 About
Jenny Egsten-Ericson
As a Swede who spent eleven years in London and New York, coming to Denmark four years ago had its ups and downs. Having worked in fashion most of her professional life, Jenny (@jennyfashjam) will be giving her opinion on our dress sense: the right choices and the bad ones.