News
London West End musical 'Cats' heading to Copenhagen
---
This article is more than 7 years old.
Tickets for Royal Arena show in October go on sale on Friday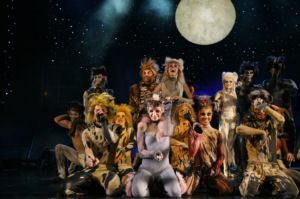 Given how vacuous most musicals are, it doesn't really matter what language they're sung in – it's not like you're going to miss out on serious plot information: "Oh, the food is 'glorious' – that explains everything!"
But while the actual music and the quality of the singing tend to be king in musical theatre, it's still a rare treat to be able to watch a musical in English in Denmark, particularly as the one hitting the Royal Arena next October is a show straight from London's West End.
Always a happy 'Memory'
Andrew Lloyd Webber's 'Cats' will be performed at Copenhagen's new venue from October 25-29, and then two days later at Forum Horsens, again for five nights (Nov 1-5).
Acclaimed director Trevor Nunn first staged this revival in 2014 at the London Palladium, and it has since toured successfully across the UK.
Thanks in part to the mega-popular 'Memory', it has proved to be one of the world's most beloved musicals since its opening in 1981.
On sale from Friday
Tickets go on sale at 10:00 on Friday 30 November at Ticketmaster.dk (or telephone 7015 6565).
It's a rare chance to watch a world-class English-language musical in Denmark – an opportunity that in most years you'll have a cat in hell's chance of taking.
And who knows, maybe this is an indicator that the new Royal Arena venue, which opens in February, has a close eye on the Anglophone community in Denmark.
And the Cirque Du Soleil too
In related news, the Royal Arena is also welcoming Cirque Du Soleil's 'Varekai' next year. The world-renowned circus dance troupe will perform six times between March 23 and 26.
Tickets go on sale at 12:00 on December 2 at livenation.dk.