Who is...
Who is … Sofie Gråbøl?
---
This article is more than 7 years old.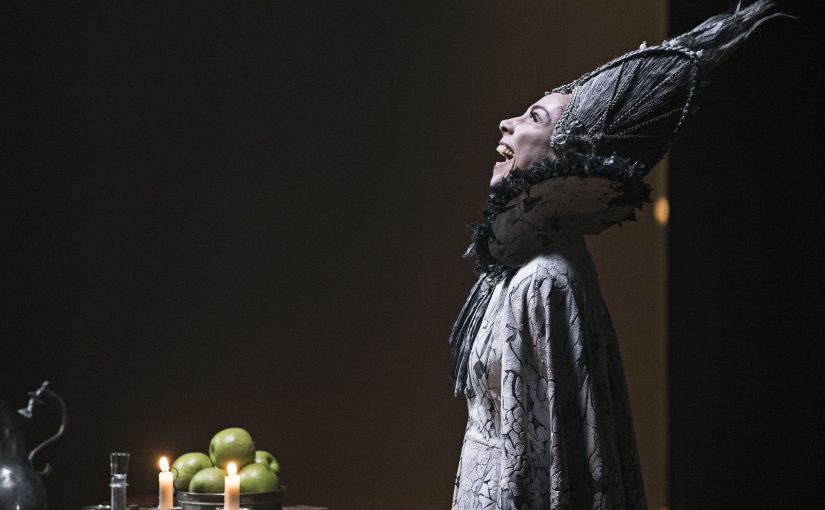 She is a Danish television and film actress who, as you read this, is probably planning all kinds of hell for Snow White in 'Den Anden Verden', this year's julekalender. Either that, or the wicked stepmother's already snuffed it and the program – in sickly 'Lord of the Rings 3' fashion – is luxuriously using the final episode to overload viewers with hygge ahead of their six-hour Christmas Eve feast.
Mirror, mirror on the wall … she's not even the fairest in the room …
You're very unkind, but observant. We must presume, therefore, that's she is … horror of horrors in this narcissistic age … a very good actress.
What might I have seen her in? She was the star of the 2007 hit DR1 series 'Forbrydelsen', which was enormously popular when it was shown in the UK in 2011 as 'The Killing'.
How would I recognise her? She has mousey coloured hair. Many would recognise her simply by the jumper she wears in 'Forbrydelsen' – a natty little Faroe Islands knit.
I guess they dubbed 'Forbrydelsen' in the UK … Actually not. It has been shown in the original form with … subtitles!
Can the Brits read subtitles?! It seems they can. And it's great for the hard-of-hearing too, says my dad!
Has 'Forbrydelsen' been a success in the UK? Has it just. The series – despite its subtitles – won the BAFTA for the best foreign TV series of 2011.
Is Gråbøl now a star in Britain? She certainly is. She was even in a special Christmas episode of the BBC1 comedy 'Absolutely Fabulous', in which Edina – in an attempt to look 'cultured' – says she has begun watching 'The Killing'.
What about her family? She has a son and daughter from her marriage to film director Jacob Thuesen. She and Thuesen divorced in 2006.
When did she get into acting? She starred in 'Barndommensgade' at the age of 18, and became instantly recognisable to all the attendees of Hellerup Sprogskole, who were forced to watch the very grey and depressing film as part of their language course.
Was she any good? I couldn't really say; I was too busy trying to work out what on earth was going on, because we had only learnt "Jeg hedder …" and "Jeg kommer fra …" – neither of which appeared in the script. We did however learn that Danish films, as a rule, are quite grey and depressing. This was confirmed when they then showed us another Sophie Gråbøl film, 'Pelle Erobreren', which was even greyer and just as depressing.