Who is...
Who is … Thomas Blachman?
---
This article is more than 6 years old.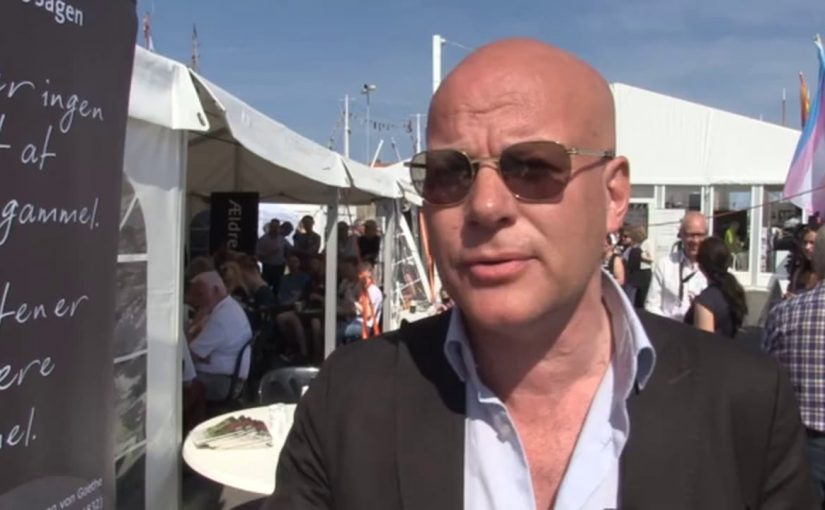 He is a 53-year-old Danish jazz musician best known for his bobbing bald head and being the longest-serving judge on the TV show 'X Factor', which yesterday broadcast the first of seven live shows that will eventually climax with a final on March 31. Families and friends up and down Denmark will congregate to enjoy and laugh at the show, with an estimated third of the nation tuning in.
Is this his first season?
He has appeared in nine of its ten series so far, well clear of the second-longest reigning judge, Remee, who has appeared in six.
Is 'X Factor' Danish?
No, it's not. It's a rip-off of the UK version, which in turn was a rip-off of the 'talent' show 'Pop Idol'. 'X Factor' was started in the UK by TV's biggest ever rip-off merchant, Simon Cowell, so it's perhaps appropriate that Blachman rips him off by sucking his lips and issuing a constant flow of negative nothingness.
So he too is pure evil?
Well, yes, he has his moments. At least Cowell has never voted to send his own act home! In season five, Blachman insisted that Morten Benjamin had too good a voice to leave in week 4 and instead voted to eliminate his own act, Tandberg & Østenby.
So, with two judges backing him, we guess Benjamin went on to win?
No, he was the next act to be eliminated. Unless you count Blachman's final act, the second favourites Nicoline Simone & Jean Michel, who had walked off the show in the meantime. Who can blame them with a judge like that!
It doesn't sound like he's very good at this!
In eight seasons, Blachman has only won it once. Remee, in contrast, is three from five. You do the maths.
So why's he so shite?
Inexplicable decision-making, limited mentoring skills, a poor understanding of what the show is truly about: acts taking songs we are all familiar with and doing a completely different version, not acts abandoning their strengths to sing obscure jazz songs and dying on stage.
So why's he in it?
In the homogeneous land of Denmark he stands out as a bit of a oddball. Following the climax of season 6, which Blachman thought he had won only to quickly withdraw his pumped fist after realising his act Karoline had come second, he hogged the limelight with a philosophical speech worthy of ending a Dogme 95 film.
What did he say?
It was mainly about what's worth fighting for. He mentioned something about his grandparents fighting against the Nazis, his parents fighting for a welfare state and how it was his generation's turn to fight for nothing less than love.
Did his parents fight for a welfare state?
Maybe. At least they fought for developing the world. His father, Thomas Blachman, incidentally invented the telephone answering machine, but couldn't afford a patent. Hence the campaigning for the welfare state.
So is X Factor his only gig?
As well as being a jazz musician, he has hosted other TV shows, including one in 2013 on DR2 (so funded by the tax payer) in which he swapped judging singers for judging naked women. Apparently the show, 'Blachman', exposed the 'dickless society' we live in. He made it a year after his divorce went through.
He was married? He seems asexual somehow.
Yes, to Viola Heyn-Johnsen … oh god, we just googled her, and the fourth photo is of … let's just say we can see Thomas Blachman's tongue. Anyhow, later in 2013, Blachman remarried Sarah Schackinger, a woman 15 years his junior. Let's just hope he didn't meet her on that show.