News
More polar bears in Greenland than expected
---
This article is more than 6 years old.
But expert contends that the count is flawed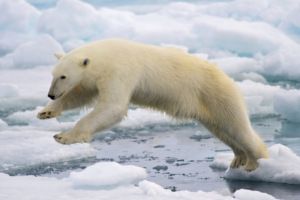 According to the latest polar bear count, there are significantly more bears in north Greenland than expected.
The count revealed there are about 2,820 bears in Baffin Bay and about 357 in Kane Bassin further to the north – which is quite a bit more than the 2,173 and 164 counted back in the 1990s.
The result is surprising as researchers and environmentalists had assumed that global warming and pollution had put the populations under pressure.
Results are flawed
However, Erik W Born, a polar bear expert and head of the group behind the count, said the findings were flawed.
Born argues that the count from the 1990s probably didn't count all the bears, while it was clear that the polar bears in the southern part of Baffin Bay were under duress.
Bear necessities
"We can see that the total prevalence of polar bears in Baffin Bay has been reduced considerably by about 30 percent," Born told Greenlandic newspaper Sermitsiaq.
"The polar bears have move up northwards. They have become very isolated. We can also see that the bears are thinner and have a reduced reproduction capacity."
READ MORE: Danish researchers map reef near Greenland
Born said the northern population in Kane Bassin has been reaping the rewards of global warming as the ice pack had broken up and provided the bears with more food sources.